Spartan Ambassadors: The New Faces of SLHS
Being the "new kid" at school isn't easy. You have to juggle navigating classes and making friends, all while adjusting to a new school environment. That's why the Spartan Ambassadors are committed to helping students through this adjustment by being a sort of "welcome wagon" for new families.
       Spartan Ambassadors are a group of students with a simple yet important mission: to provide new students with the support they need to thrive at Southern Lehigh. During the first week of school, the Ambassadors were easily recognizable, all wearing matching jackets.
       "I wanted to start [Spartan Ambassadors] because as a new girl a couple years ago, I understood the struggles of coming into a school where you don't know anyone," junior Emma Hobby, who created Spartan Ambassadors with the help of guidance counselor Mrs. Tamme Westbrooks. "We can really help make new students feel comfortable and at home."
       Unlike other clubs like Aevidum, Spartan Ambassadors focuses primarily on helping new students with the adjustment to a new school.
       "In the long run, I hope Spartan Ambassadors create a great first impression for new families, and create a welcoming atmosphere," principal Mrs. Beth Guarriello said. "They are our welcome wagon, the people welcoming new members to our community and hopefully making them feel good."
       The students who are part of the Spartan Ambassadors filled out a survey where they talked about their interests.  New students were matched with ambassadors that shared similar interests as them, so they could bond through mutual hobbies, like band or art.
       "I would like them to take a much more active role with transitioning new students into Southern Lehigh." Spartan Ambassadors advisor Mrs. Westbrooks said. "Traditionally, it has been a difficult school to transfer into, and we want to make it easier for students."
       The Spartan Ambassadors describe their experiences helping new students with pride. From giving tours of the school to simply chatting about shared interests, the Spartan Ambassadors love getting to know the new students. They support teens who might just need a friendly face in the halls once in a while.
       Personally, I've had a great time being a Spartan Ambassador," junior Michael Woods said. "Recently I was asked to give a tour to a new student, and I really enjoyed getting to know him and his interests."
       Along with welcoming new students, Spartan Ambassadors have also been involved as tour guides for special guests. Recently, the Spartan Ambassadors greeted local representatives such as Pat Browne during a meeting regarding special education funding in our schools.
       Although the club is in its early days, their plans for the future are certainly ambitious. Among them are plans for a mixer, where students get to interact with and get to know the ambassadors. They are also involved in welcoming those who served in the military for Veteran's Day.
       Only time will tell what else the Ambassadors have in store; but both students and administration agree that by providing new students with the opportunity to connect with others, everyone benefits. After all, everybody needs that friendly face sometimes.
About the Contributor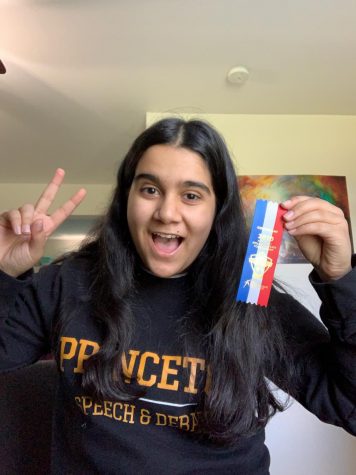 Aisha Durrani, Staff Reporter
Senior Aisha Durrani is a third-year staff reporter for the Spotlight. She is also a member of the Speech and Debate team, National Honor Society, Teen...