'Coco' Gives a Cultural Twist to a Typical Plot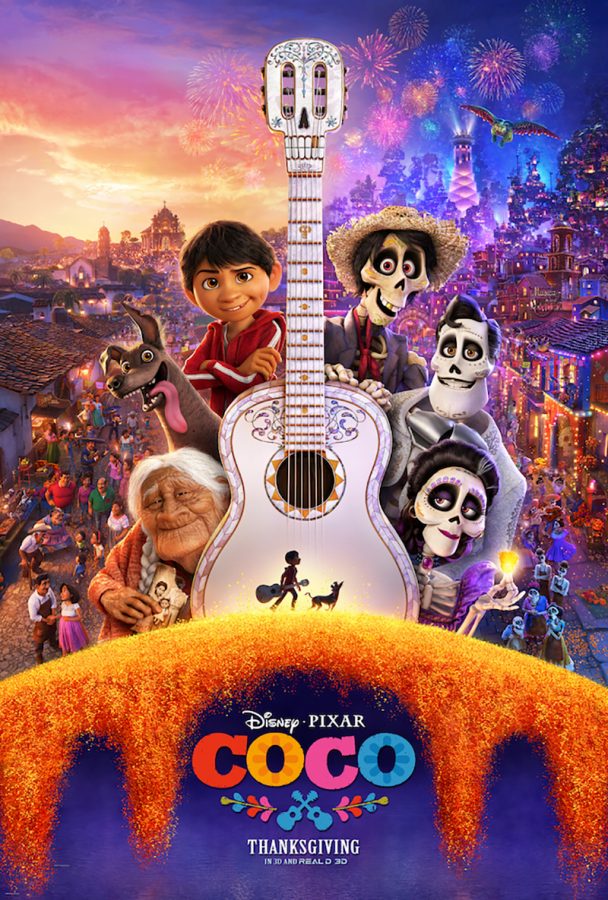 Pixar Animation Studios has done it again: their latest film, "Coco," somehow takes the concept of death and turns it into a brilliantly colorful story about coming together. This charming tale will definitely leave audiences laughing, as well as shedding a tear or two.
The story follows 12-year old Miguel Rivera (Anthony Gonzalez), a young guitarist who dreams of following in the footsteps of his favorite musician, legendary music icon Ernesto de la Cruz (Benjamin Bratt). However, ever since Miguel's great-great grandfather walked out on the family, the Rivera household has banned all things musical. But that has never stopped Miguel; on the night of el Día de los Muertos, he tries to "borrow" de la Cruz's guitar from its exhibit in a church, in hopes to enter a local talent show. But when Miguel strums the strings, he finds himself accidentally transported into the mystical Land of the Dead. As he tries to make it back to the Land of the Living before the sun rises, he discovers what really happened to his family.
"Coco" heavily draws its inspiration from the Mexican holiday, Día de los Muertos. There are very few movies surrounding this holiday, so "Coco" comes as a refreshing change. In fact, after less than three weeks since its release, the movie has already become the highest grossing film of all time in Mexico. And yet the simple theme of "Coco" is universal enough to touch audiences all over the world, even those who have never heard of the Day of the Dead before.
That said, when compared to Pixar films such as "Toy Story" and "Inside Out," the plot of "Coco" lacks some originality. Next to such conceptually groundbreaking movies, Miguel's story falls a bit flat.
However, whatever "Coco" lacks in plot, it definitely makes up for in its breathtaking animation. There is no other Pixar movie that meets the artistry of this one: from the extremely detailed backdrops to the vivid mythical creatures that soar through the sky (their designs inspired by alebrije, brightly colored Mexican folk sculptures), every scene in the film radiates with color. The fluorescent pinks, blues, yellows, purples, and oranges make the journey through the Land of the Dead not just fitting for little kids, but also extremely entertaining for all.
One of the most endearing and unique aspects of the film was its portrayal of Miguel's multigenerational family. The movie's namesake refers to Miguel's beloved great-grandmother, Coco, who turns out to be key to Miguel's journey. The dynamic between each of the family members makes the movie stand out, for such relationships are so often unexplored in Pixar movies.
Overall, "Coco" is a wonderful movie. In fact, it would be easy to argue that it is one of the greatest Pixar films that the studio has made so far. I would give this movie a solid rating of 9/10, and would highly recommend it. If "Coco" does not warm your heart, I don't know what film would.
About the Writer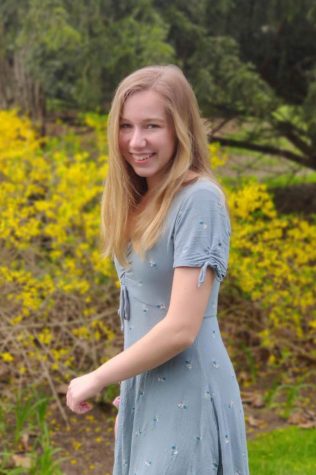 Saskia Van't Hof, Editor-in-Chief and Opinion Editor
Saskia Van't Hof is a fourth-year staff reporter and second-year Editor-in-Chief and Opinion Editor for the Spotlight. She is also president of Key Club,...