'Black Panther': The Latest Hit in the Marvel Universe
Hang on for a minute...we're trying to find some more stories you might like.
In 2016, fans were delighted to a catch a glimpse of the new Marvel Cinematic Universe (MCU) superhero, the "Black Panther," in the highly anticipated film, "Captain America: Civil War." Since then, fans have been patiently waiting to see a solo "Black Panther" film: a big deal to many considering how he is essentially Marvel's most prominent black superhero.
After witnessing his father's death in "Captain America: Civil War," T'Challa, also known as the Black Panther (Chadwick Boseman), returns to his home in Wakanda to take his father's place as king. He struggles to get used to the new rituals as king, as he is tasked with the duties of protecting his people and Wakanda's special secret resource, vibranium.
During his reign as king, T'Challa is challenged by an "outsider," Erik Killmonger (Michael B. Jordan). Killmonger holds a grudge against Wakanda and their king over something that makes him angry enough to take their land's resources and distribute them to the rest of the world, exposing their secrets.
During this process, the people of Wakanda are split apart due to a newfound willingness to follow through with Killmonger's plan to share vibranium. T'Challa eventually teams up with a CIA agent to try and take down Killmonger and anyone else who tries to threaten Wakanda.
Not only does "Black Panther" manage to tie its storyline into the MCU, but it also introduces Wakanda to the audience in the best way possible. Watching this movie in theaters, I felt like I was actually in Wakanda: their culture and customs were very present. For example, the actors dress in their traditional clothes and use their native tongue in a variety of scenes.
Also, going into this movie I knew that some songs from the "Black Panther" soundtrack, released a week before the film, were made by the rap group TDE (Top Dawg Entertainment). This was a great thing to do because if you weren't that optimistic heading into the movie, you could listen to some of the songs on the soundtrack to get more excited.
Some songs that stand out on the soundtrack are "Paramedic!" by SOB x RBE and "X" by ScHoolboy Q, 2 Chainz, and Saudi, because both include lines that related to the movie somehow. The only complaint I have is that the soundtrack wasn't featured enough in the actual film, because for some rap fans the music was hyped up almost as much as the film.
Besides giving Marvel fans something we have never seen before, "Black Panther" manages to open the gates for more black superheroes. It gives us something unique, funny, and entertaining at the same time, while never losing the focus of the main storyline. Hopefully this movie encourages studios and directors to make more movies with different elements that audiences aren't necessarily used to.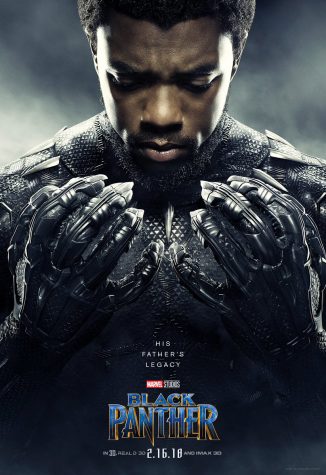 Marvel Universe