'The Disaster Artist' Remakes an Old Flop
Hang on for a minute...we're trying to find some more stories you might like.
Almost fifteen years after its release, the disastrous blockbuster cult-classic, "The Room," has been recently reincarnated in theaters as "The Disaster Artist," which came out with a limited screening on December 1, 2017, before being officially released one week later. The film is based on the nonfiction book by the same name. The premise tells the story of a man named Greg Sestero (Dave Franco), who befriends someone with an unknown accent, age, source of money, and past. His name is Tommy Wiseau (James Franco). As they struggle to fulfill their dreams of being Hollywood stars, the two of them decide to make their own film titled, "The Room." Once the filming starts, many obstacles arise during production that make Tommy and Greg's project a surprise hit for what many consider to be one of those films that's "so bad, it's good."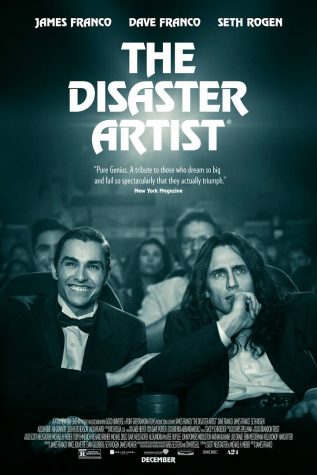 New Line Cinema
For what it's worth, "The Disaster Artist" is a dramedy that succeeds in being a humorous and moving film with a memory trip to the original film. It takes some of the scenes from "The Room" and does somewhat of a remake with James Franco and the other cast members replacing the actors from the original movie. Also, it has James Franco filling in as the star, producer, and director, similar to Wiseau being the main cast member, writer, producer, and director of his own project.
Seeing how this film recreates the events of an unexpected hit, the fantastic sense of humor comes from all of the issues "The Room" had during its creation. Examples are Wiseau forgetting his lines, being a terrible actor, and poorly directing the movie.
Additionally, much like "The Room," the problems of "The Disaster Artist" are easily noticeable, but, thankfully, not too major. One example would be how James Franco harbors no physical resemblance towards the real Tommy Wiseau. James' face looks younger, whereas Wiseau has a slightly older appearance on-screen.
Overall, for a film that makes fun of another movie and its creation, "The Disaster Artist" is actually a spot-on adaptation of "The Room." It manages to provide great comedy, nostalgia, acting, and a touching story for longtime fans of a weird person with a history that is still kept private to the world. I'd rate this movie an 8/10.

About the Writer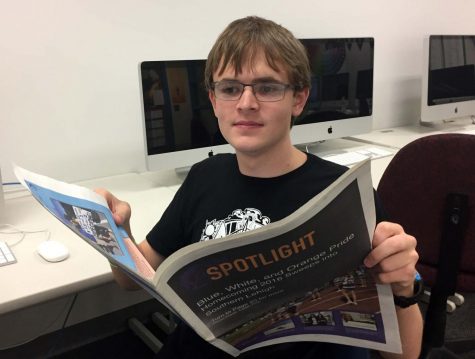 Ben Baca, Staff Reporter
Senior Ben Baca is a second-year staff reporter for the Spotlight. He is into movies and likes to watch classics such as "Jurassic Park," "Shawshank...