The "Try Guys" Struggle to Meet Full Potential
Hang on for a minute...we're trying to find some more stories you might like.
In 2014, a group called "The Try Guys" debuted on production company Buzzfeed's YouTube channel. In the video, the four friends bared it all by trying on women's underwear, and in the process, started a cult following. Since that first video, Eugene Lee Yang, Ned Fulmer, Keith Habersberger, and Zach Kornfeld have gone on to become some of the most popular YouTubers. However, on June 16, 2018, the Try Guys decided to leave Buzzfeed, starting their own production company, and created their own quirky channel with the original video series' same premise: to try it all.
Their new channel, simply entitled "The Try Guys," features new content as well as playlists of their old videos from their time at Buzzfeed. In one of their newer videos, the foursome explain that leaving Buzzfeed was a matter of creative freedom. Currently, they have accrued over 17 million subscribers on YouTube, making them a successful group of creators. Despite this success, the "Try Guys" still have a long way to go before they can reach their full potential.
Their content, although well thought out, does not live up to videos they have produced in prior years. Leaving a large production company like Buzzfeed is a big risk, mostly because now they have none of the same funding and resources they had previously.
In some videos, this is more obvious than others. For example, their series entitled "Parenthood" helped them start out strong; it showed them trying a variety of aspects of parenthood as well as getting creative wherever possible. Yet, as they began releasing more content, it became apparent that they were lacking some assets they used to have.
This lack of resources results in videos that feel like filler episodes, meaning videos that feel like they threw them together hastily so that they could release content on the promised deadlines of Saturday and Wednesday every week. The "Bark-schler" series of videos very much feels this way, as it is mostly Keith scrolling through Twitter and rating people's dogs, and not really trying much of anything.
Between these filler episodes, viewers are able to catch a glimpse of the "Try Guys" full capabilities; a video released on September 1, 2018, entitled "The Try Guys Get Kidnapped" was satisfying in that it showcased their acting, editing, and "trying" abilities all in one entertaining video.
These periodic masterpieces let viewers know that the "Try Guys" are attempting to get their content up to the quality it once was at, but these things take time. I am still a fan of their videos because of their creativity and humor, and they certainly are a group that has maintained a high level of success because of their talents. However, it is apparent that they are going through a transition period with their content, and this can make their videos a lower quality then they could be.
Over time, I expect that their videos will improve. Their old videos are certainly entertaining, and the talent they showcase there proves that they have much to offer. If you are looking for a way to pass the time, then watching of few of the "Try Guys" newer videos will definitely satisfy your boredom, but at times they will fail to satiate the creative hunger that many of us have.

About the Writer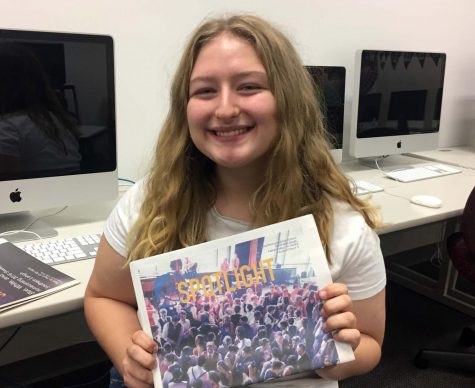 Sarah Jacobson, Editor-in-Chief
Senior Sarah Jacobson is a third-year staff reporter, former Our World editor, and current Editor-in-Chief of the Spotlight. She is also the head of social...