Jedidiah Jenkins Moves Mountains with His Memoir 'To Shake the Sleeping Self'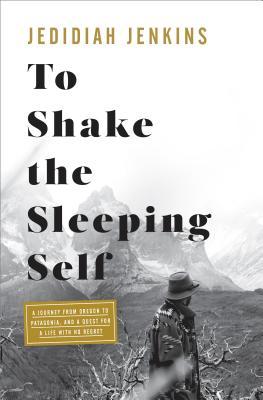 It's a feeling teens know all too well. The feeling of being stuck, the fear that you're being dragged into a life you didn't choose. This conflict is the driving force behind Jedidiah Jenkins' heartfelt memoir, "To Shake The Sleeping Self."  It tells of a captivating bike journey from Oregon to Patagonia, in order to reclaim an excitement for life. This book will undoubtedly leave readers hanging onto every word, and is sure to satisfy the wanderer in all of us.
While working at a law firm he despised, Jed became restless, frustrated, and mentally, physically, and spiritually lost. As he was slowly entering his 30s with nothing to show for it, he decided an action-packed journey was the only solution. So on his 30th birthday, he set off to begin the expedition with no preparation. The memoir follows Jenkins and his radically nonconformist friend Weston, as they trek through wooded terrains and deserted mountains alike.
Although "To Shake the Sleeping Self" may appear to portray purely physical struggles, Jed's mental and spiritual pressures do not take a backseat. The story occasionally dips into Jenkins' past as well, alluding to his struggles with his religion, sexuality, insecurity, and self-identity. These mental, physical, and spiritual conflicts weave effortlessly through the work, guided by Jenkins' gregarious, reflective writing style. Jenkins, a generally shy, introspective person, broke countless boundaries, from trying magic mushrooms, to nearly collapsing from the smoldering heat in Mexico City.
That said, at some points, this memoir feels too introspective. His self-reflection often distracts from the journey itself. Some chapters, toward the end, barely focus on the physical journey, and more on his distressing past. He also spends a long time discussing his hidden disdain for Weston's lack of planning and "go with the flow" nature. These sidetracks make the story seem repetitive at parts.
However, this is flaw is quickly redeemed by the way Jenkins describes the things around him in ethereal detail, from the way the light breaks through the mountains, to the gracious, endlessly generous people he meets. His touching and personable writing makes this a book that will find a familiar friend in all of us.
One of the most interesting parts of this story is Jenkins' family history. His parents had also gone on a similar adventure, as they walked across America over the course of five years in the 70s. Due to a different set of circumstances, yet similar resolutions, Jenkins ends up following loosely in his parent's footsteps. He discusses this in his book, bringing up thoughtful questions about his own legacy, and what it meant to grow up just like his parents.
Overall, "To Shake the Sleeping Self" is an absolutely delightful read. If you are in desperate need of a lifestyle change, this book is for you. I would rate this book a solid 9/10, and genuinely enjoyed sharing the journey with him. The book's beautiful detail and thought-provoking messages will stick with you for years to come.
About the Contributor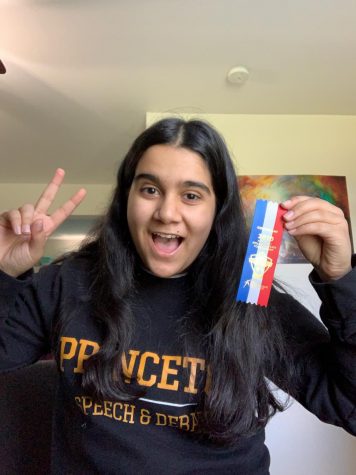 Aisha Durrani, Staff Reporter
Senior Aisha Durrani is a third-year staff reporter for the Spotlight. She is also a member of the Speech and Debate team, National Honor Society, Teen...