Kill Bill: The Rapper and Rav Alter the Hip-Hop Genre with Their Unique Sound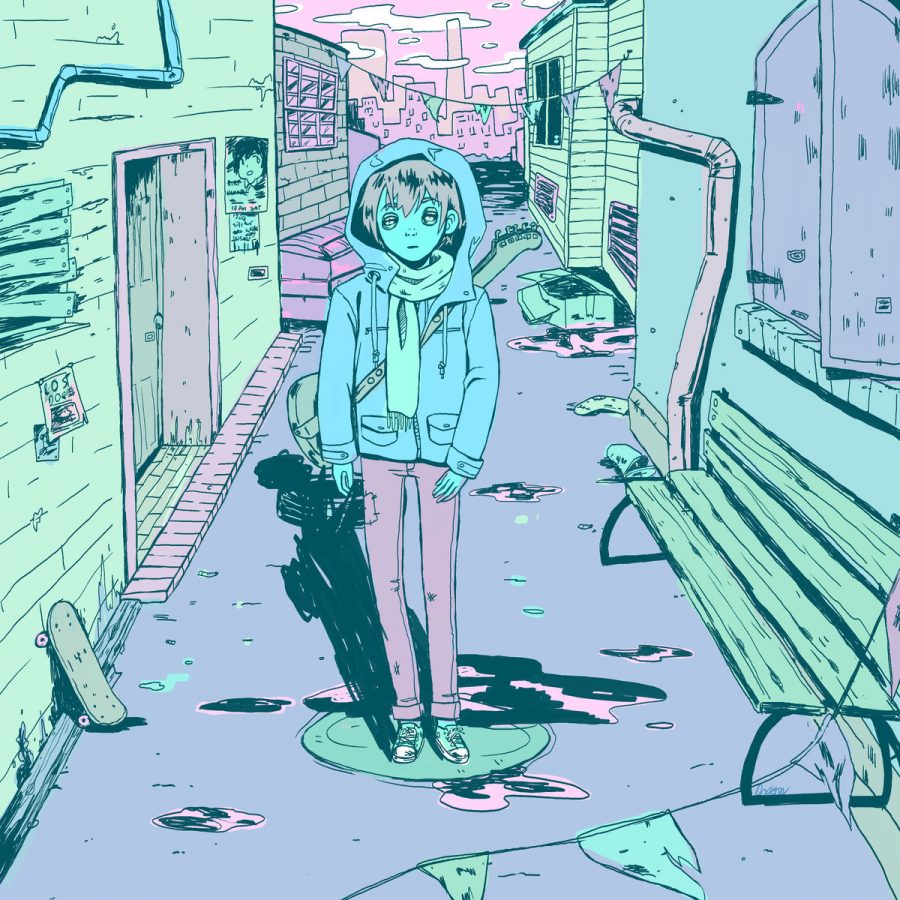 Let me be the first to say, I was never a huge fan of rap or hip hop. For a long time I felt that it was all the same, and that it wasn't good music. Most of today's popular songs to me are extremely repetitive, and it doesn't feel like there's any craftsmanship or passion behind it. One day this past summer, a podcast I listen to featured two guest artists,  Kill Bill: The Rapper, and Rav. After listening to their music, the image I had in my head of every hip hop artist out there was completely shattered.
Bill and Rav have been making music since the days of Newgrounds and Napster being the best places to release music. Yet only now are they receiving the recognition they deserve for the beautiful music they make. Bill and Rav's art has a very lo-fi feel to it. Not much of it is "hype up music." The jazzy undertones to many of these beats create a unique style that is almost instantly recognizable. Heavy nostalgic tones and references to video games and anime like Dragonball are also commonplace.
There is such a variety to their works that you're sure to find a song for any mood you are in. Looking for a chill song? Try "Black Coffee". Hype? Give "Smoke Break" a listen. Is it "sad boi hours"? "A Better Place", and "About Last Night…" should be put on repeat. Perhaps you are in the mood for a thriller movie-esque storytelling journey about a serial killer? How oddly specific of you, but "Good Luck Chuck" has you covered there, too. This just scratches the surface of the variety in their library.
Each of them has a record that is instantly recognisable to their style and sound. Bill's 2014 record "Ramona" and Rav's 2015 piece "Beneath the Toxic Jungle" are their most popular works, and can easily hold their own against the best today. One thing that Bill and Rav like to do with their albums is create a certain flow to it. If you listen to the whole album without shuffling it, all the songs bleed together into one cohesive piece. In my opinion, it makes them even better, and it gives the songs a connection to one another. Like the connection in their music, Bill and Rav are best friends, and and are featured on most of each other's songs. They collaborate on almost every song, and even with other artists within their group "Exociety" like Airospace, Rekcahdam, and Scuare, who are all incredible in their own right, but that's a whole other can of worms.
This close friendship and their unmatchable collaborative chemistry culminated in their latest record, "New Moon," released on January 20, on Youtube, and January 21 on Spotify. I listened to this album maybe 10 times over in the first week it came out. Still keeping with that flowing feel seen in their other works, and it had back to back to back, hit after hit songs. "Passionfruit," "Lovedrug (Off That)," "Sleeptalking," "Saffron," "Put it Down," and more, it was such a magical album. Thanks to their spike in popularity from being on the podcast, this album put them on the cusp of finally breaking out like they most definitely deserve. Not only has their music blown up, but their own foray into podcasting, "We Don't Suck", is hilarious, and is also becoming just as popular as their music.
I've been an advocate for these guys ever since I first listened to "Ramona" last summer. They are so entertaining, and the world deserves to know how good their music is. Hopefully to those of you in the position that I was in, who don't like hip hop at all, will end up finding an appreciation for that kind of music through them. Bill and Rav's music rings as true as the name of their podcast. You can find Bill and Rav on Spotify, Apple Music, and Soundcloud as Kill Bill: The Rapper and Rav, and on Youtube at the WeDon'tSuck channel.
About the Contributor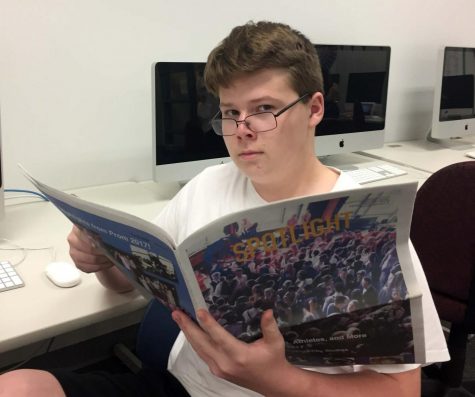 Griffin Schmoyer, Social Media Editor
Senior Griffin Schmoyer is a second-year staff reporter and social media editor for the Spotlight. He has attended Southern Lehigh since kindergarten,...