Forty Years After Its Release, Listeners Aren't Ready to Abandon Pink Floyd's 'The Wall'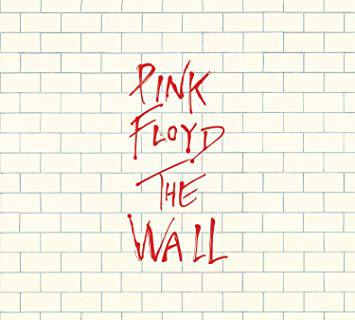 Pink Floyd…Where to begin? After years of listening to their classic albums, I am reminded of how emotional and addicting their music is, especially their album "The Wall," celebrating its 40th anniversary this year.
Produced in 1979 towards the end of Pink Floyd's career, "The Wall"  is the brainchild of lead singer songwriter Roger Waters. What makes this album memorable for me is that unlike typical albums, "The Wall" is a rock opera that follows a main character named Pink, a burned-out musician whose isolation from society is symbolized by a wall. The 27 songs cover themes such as isolation, drug use, and the evils of the world.
Notable songs like "Another Brick In The Wall," "Mother," and "Hey You," channel Pink's anger at the world for hurting him and destroying his sanity. 
As the album progresses into its second half, Pink loses control over himself and goes into a depression. "Don't Leave Me Now," "Goodbye Cruel World," and "Comfortably Numb," capture Pink's loneliness after the world turned its back on him. 
In the final and most grandiose act of the album, Pink goes completely insane. The wall that Pink has been slowly building around himself finally isolates him completely from the world. Rather than loneliness, he finds comfort and ecstasy in his isolation. 
Suddenly, Pink comes to his senses in the song "Stop," and in "The Trial" he orders himself to tear down the wall. Pink emerges from the rubble of his wall and, in a moment of brief clarity, he is content with being free of his fear. He approaches a world of hate, misery, loneliness, and fear.
As Pink and the listener alike lose all hope, a new song begins quietly in the background, almost undetectable at first. Transitioning from "Outside The Wall," a peaceful and gleeful finale to the album and life of pain, "In The Flesh?" begins again.
Finally, we realize that Pink's story doesn't have an end. Just as the old wall was torn down, his new life begins with him building a new one. Here the listener fully recognizes the message of the album. Waters' idea is that the pattern of building and tearing down one's wall is cyclical, and you can never break free of the misery of your own life. 
It's dramatic plot, along with the quality of the music and overall consistent theme make the album one my favorites. The Wall deserves a 9/10. 
About the Contributor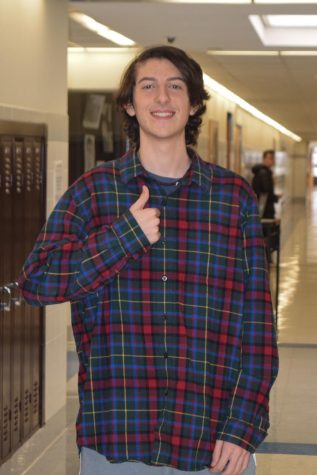 Owen Bishop, Staff Reporter
Junior Owen Bishop is a first-year staff reporter for the Spotlight.