Korean 'Squid Game' Wins International Acclaim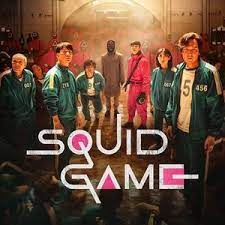 Squid Game, a popular Korean show, was released on Netflix on September 17, 2021. After only four weeks of its release, Squid Game grossed an astonishing $891.1 billion, making it one of the most successful Netflix shows of all time. As of November 10th, the show holds the number six spot on the Netflix top ten in the U.S. list, making it the longest-lasting show on the top ten list. 
The popular show tells the fictional story of Seong Gi-Hun (Lee Juang-jae) and other citizens such as Sang-woo, Sae-byeok, and Ali who are all offered a chance to win money for playing in six common Korean children's games. The winner would be awarded 45.6 billion South Korean won (about $38 million). But these games come at a high price. Those who lose the games, also lose their lives. The story follows several of the players in and out of the games as they play for the chance at a better life.
Following the release of the show, multiple TikTok trends revolving around the show came about. One of these is the sugar honeycomb trend, based on the second game where the players are given a shape imprinted into hardened sugar, and they have to use a toothpick to cut it out without breaking it. Many famous influencers showed how to make the dalgona, as it is called in Korea, before trying their luck at cutting it out.
From action-packed scenes, to nail-biting moments, and emotional plot twists, the show is outstanding. Squid Game is filled with twists and turns until the final scene, and it keeps you hooked and binging. From episode one it catches your attention, and every plot twist gives you waiting to know what happens. I certainly did not expect the ending, and it leaves off perfectly for future seasons. Overall, the show is definitely worth watching.
On November 8th the show's director, Hwang Dong-hyuk, announced a second season, exciting many fans around the world.  "So there's been so much pressure, so much demand and so much love for a second season. So I almost feel like you leave us no choice," Hwang Dong-hyuk said.