Louis Tomlinson releases solo studio album, "Faith in the Future"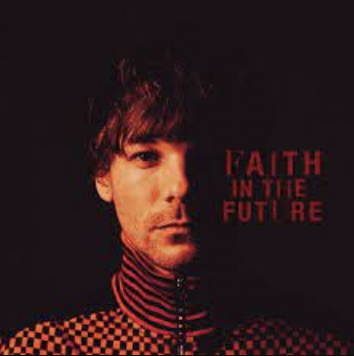 Former One Direction band member Louis Tomlinson is already topping the charts following the release of his second solo studio album, "Faith in the Future."
The record, released on November 11th, is a sweeping success, reaching number two on Billboard Top Album Sales after its debut. Although not as successful as his previous album, it's still proven extremely popular.
Despite the album's success, the opening track, "The Greatest" was mediocre at best due to what I believe is a lack of feeling and a lack of theme. Tomlinson's choice for the opener could have been improved, possibly with a different song to better represent the aesthetics of the album.  
With a mix of punk-rock, indie, acoustic ballads, and pop, Tomlinson's confidence shone through  in the creation of this album. The new record differs dramatically from his past endeavors in One Direction. While certain One Direction songs incorporate a punk-rock feel, Tomlinson took that to the next level in his solo albums.  Songs like "Holding On To Heartache," "Angels Fly," and "Chicago" supply the listener with an up close view of his newfound assurance in writing music. He shows vulnerability and puts it on display for listeners. 
The eighth track of the new album, "Out of My System," reveals a more punk rock version of Tomlinson, prevalent in his previous album, 'Walls' and differentiating from his typical alt-pop style. While I do enjoy the rock music in his albums, I think his style fits better with pop. However,  I do think he should continue with punk since it gives him the opportunity to be himself and branch out after being in a band for five years.
The eleventh track, 'Silver Tongues,' illustrates the experience of not wanting to leave someone who you've made so many memories with. The lyrics: "You smile at me and say 'It's time to go'/But I don't feel like goin' home" and "You know, when I'm with you/I'm so much happier." 
As much as I enjoyed this album, I think Tomlinson's previous album, while less confident, had more songs that were relatable and easy to understand. I enjoyed both albums and look forward to his future releases.