Ed Sheeran adds his album "Subtract" to his studio career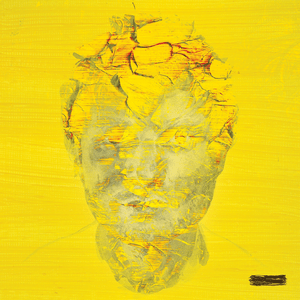 On May 5th, Ed Sheeran released his sixth studio album "Subtract."  The album is composed of 14 songs, as well as four bonus tracks on the deluxe version. The album is mostly made up of acoustic songs, in addition to a few more upbeat songs. 
Sheeran began his music career in 2004, but did not gain popularity until 2010. After that he quickly gathered a following with his first album "Plus" which featured well known songs "The A team" and "Lego House." Sheeran has kept his popularity and is currently the third most-listened-to artist in the world on the music streaming site Spotify.  
Sheeran had been working on the "Subtract" album for over a decade before a shocking situation altered the course of his life and his view on music. While pregnant with their second child, his wife developed a tumor that could not be treated until after the birth of their child. The music in this album is a result of the fear and sadness he experienced.
Sheeran released singles "Eyes Closed" and "Boat" in anticipation of his album release. "Eyes Closed" reflects on the feelings of losing someone close to you. In Sheeran's case, it is about the loss of his close friend Jamal who died in February 2022. The song shows how no matter where he goes, something will always remind him of his friend, as displayed by the lyrics,  "Every song reminds me you're gone and I feel the lump in my throat." This song is deeply relatable to anyone who has experienced the loss of a loved one and hits close to home for many. 
Although "Eyes Closed" seems to be the fan favorite of the two singles, I prefer "Boat." "Boat" was the perfect choice for the opening song; it adequately represents the overall feeling and aesthetic Sheeran was trying to achieve with  the album. The album is a return to his first music releases with a majority of the songs on the album played acoustically. 
The song "Curtains" stood out to me the most on the album. It features a more pop-feel than the rest of the songs. It sounds more upbeat and has happier lyrics than the other emotionally heavy songs. One of my favorite parts of the song was the repeating chorus. It had a catchy beat and got stuck in my head easily. 
While "Subtract" is well-curated and has great songs, it is not an album I would find myself going back to listen to. Most of the songs are slower in tempo and have sad lyrics compared to my usual preferences. But I love how Sheeran was able to take his emotions and turn it into something creative and beautiful.