Ms. Quintana Lends a Helping Hand in Learning Support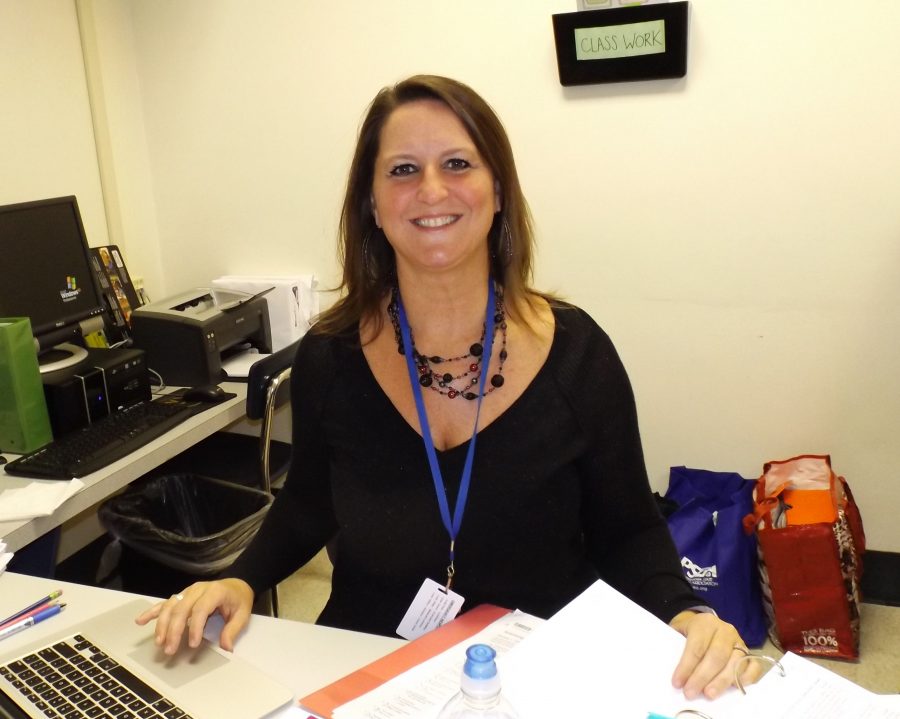 Traveling from class to class, working in a multitude of situations, and showing patience all the time are not the easiest tasks. Ms. Andrea Quintana does this and more as the newest special education teacher at Southern Lehigh High School.
"Ms. Quintana is always helping students in my class, and it's really nice to see someone who cares so much and has lots of experience," junior Kayle Bringenberg said.
Ms. Quintana earned her undergraduate degree at Liberty University, where she received a degree in sports management. She then completed her graduate studies at Lehigh University, where she received a master's degree in special education.
"I knew I wanted to go into special education after seeing my sister and friends struggle in school," Ms. Quintana said.
Before deciding that she wanted to work with kids and teens, Ms. Quintana worked with adults at Prudential Financial for 13 years. There she taught about job skills and new technologies and procedures. The most refreshing part about her job now is seeing students progress while working with them.
"It's not about how long it takes us there," Ms. Quintana said. "It's that we get there in the end."
Ms. Quintana previously worked at Nazareth, Parkland, Saucon Valley, and East Penn school districts. When she first arrived at Southern Lehigh, she was most surprised by the number and availability of MacBooks, as the other schools she worked at mostly had desktops.
"Having an extra academic support in the classroom can help both regular and special education students," business teacher Mrs. Joanne Peralta said. "[Ms. Quintana] has the training and knowledge how to best suit the needs of diversified learners. She brings expertise to the classroom."
In her free time, Ms. Quintana loves to watch the Hallmark channel and "General Hospital." She's a big reader, and her favorite genre is crime thrillers. At home, she has three kids and a goldfish.
The Eagles have always been her favorite football team, but she also enjoys watching and playing basketball and field hockey. When she gets the opportunity, she likes to work out.
Overall, Ms. Quintana is excited for all the new opportunities that Southern Lehigh has to offer. She can't wait to see what the year has in store for her.
About the Contributors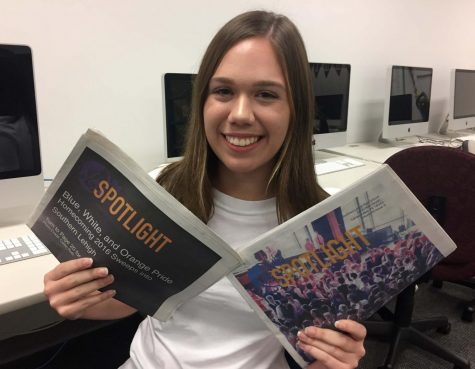 Bridgette Lang, Opinion & Our World Editor
Senior Bridgette Lang is a third-year staff reporter and former features editor, now serving as opinion and our world editor for the Spotlight. In addition,...
Karin Naktin, Photographer
Senior Karin Naktin is a second-year photographer for the Spotlight. She is also involved in the Feminist Student Union and the Animal Rights Activist...