New Superintendent Emerges from "Across the Pond"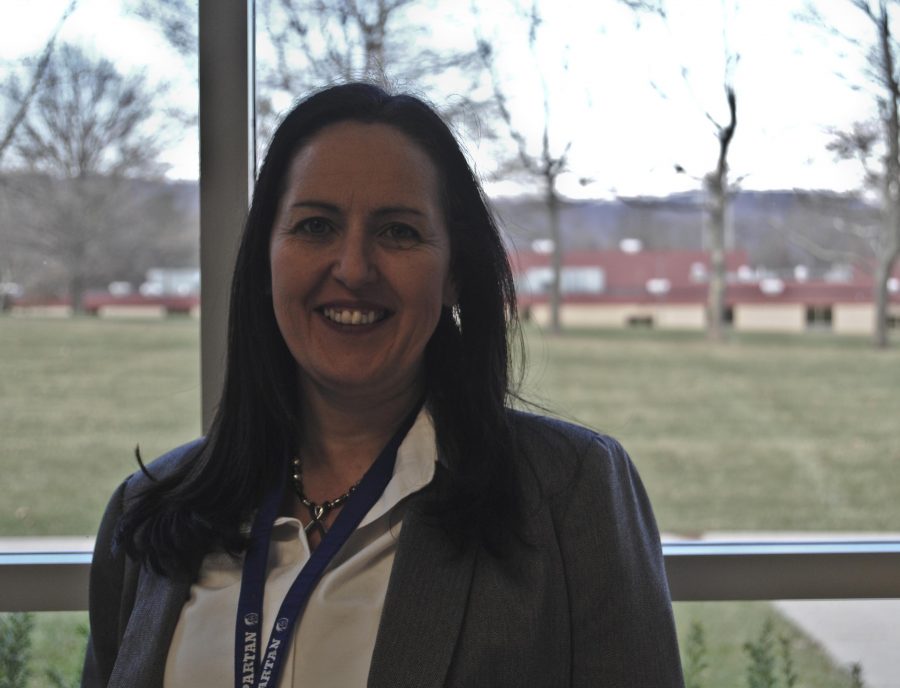 Following the recent retirement of superintendent Dr. Leah Christman, Southern Lehigh School District has welcomed Mrs. Kathleen Evison to take on the job.
"Mrs. Evison is very excited to be the superintendent in Southern Lehigh, [and enjoys what] she has learned about the district after only being here a few weeks," Southern Lehigh High School principal Mrs. Christine Siegfried said.
Mrs. Evison hails from St. Annes, a small town in England. There she obtained a bachelor's degree in English and theater from the University of Chester, as well as a teaching certificate for secondary English. After moving to the United States 12 years ago, Mrs. Evison continued her education at St. Joseph's University where she earned a master's degree in educational leadership, and finally a letter of eligibility from Edinboro University.
Before transferring to Southern Lehigh, she worked in the Berks County Intermediate Unit, holding a variety of leadership positions. She later worked in the Reading Area School District as Chief Student Services Officer.
"The one thing that I think that is consistent in [all] school districts is that the students, the families, the staff all want the same key things; to be successful, to be supported [and], to get the resources to have a successful [school year.]"
In her new role as superintendent in the Southern Lehigh School District, Mrs. Evison plans to unite and to continue to grow interactions between all K-12 buildings. In addition, she hopes to keep students, staff, teachers, and parents informed about what happens behind the doors of the administration.
"I'd love to see what happens behind the scenes of the superintendent's office. As a student, we don't get firsthand experience [as to what] the role of the superintendent [entails]," senior Izzy Diaz said. "It will also help us understand Mrs. Evison's take on Southern Lehigh issues, since she is the one ultimately making changes."
One of the first things Mrs. Evison wishes to accomplish in the new school year is to enact her "100-day plan" through listening, learning, and talking. This plan helps her fully experience Southern Lehigh in a short span of time before any changes will be made. With this plan, she hopes to be able to understand the district better by experiencing Southern Lehigh's various traditions, cultures, and lifestyles. As soon as the plan is completed, students and parents can expect to see it on the Southern Lehigh website.
Along with this, Mrs. Evison will speak to various staff members to discover what they like and dislike about working in the district, and what changes they wish to see.
Mrs. Evison offers a unique perspective on problem solving. She is looking for the district to grow and develop through communication with each other.
"Communication is very important in our school district, and anywhere really, to ensure cooperation and understanding for all involved," science teacher Mr. David Long said. "If there isn't good communication then there is misunderstanding, which can lead to hurt feelings and resentment. I hope that Mrs. Evison will maintain good communication as needed and allowed in the situations that arise while she is here."
Mrs. Evison also believes conflicts are necessary to have because they show that people are concerned and interested about issues within the district. She hopes to address these conflicts in a professional and supportive way.
"I think that conflict is actually an opportunity. Conflict can be very healthy," Mrs. Evison said. "If people are putting those opinions out there, it means that we are talking about issues…When I work with people, I think about how we can make the experience positive."
Outside of her duties as a superintendent, Mrs. Evison leads an active life with her husband and eight-year-old son. She enjoys camping, exploring the outdoors, playing with her two dogs, and building lego creations with her son. You might even catch her attending a Broadway play in New York City, or unwinding at home with her favorite film, "Gone With the Wind."
Mrs. Evison hopes to lead her first year as superintendent successfully and to cooperate with both students and staff alike. Her best advice for students?
"Be true to yourself, be honest, and give others the freedom to be who they are."
About the Contributors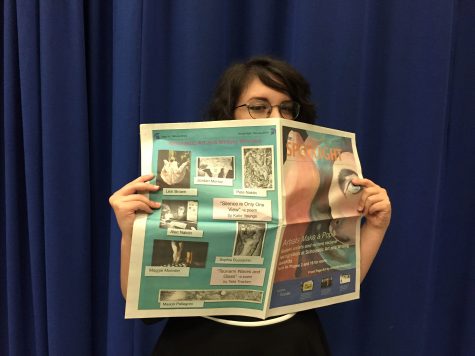 Caitlin Roth, Opinion Co-Editor, Photographer
Caitlin Roth, a second-year staff member, has followed an unusual path towards success at the Spotlight. Her first year on staff, as a junior, Caitlin...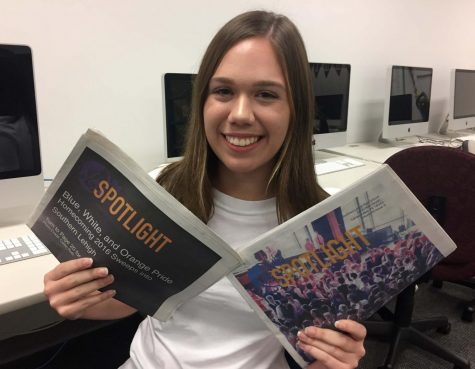 Bridgette Lang, Opinion & Our World Editor
Senior Bridgette Lang is a third-year staff reporter and former features editor, now serving as opinion and our world editor for the Spotlight. In addition,...