Spanish Students Strengthen Their Sense of Culture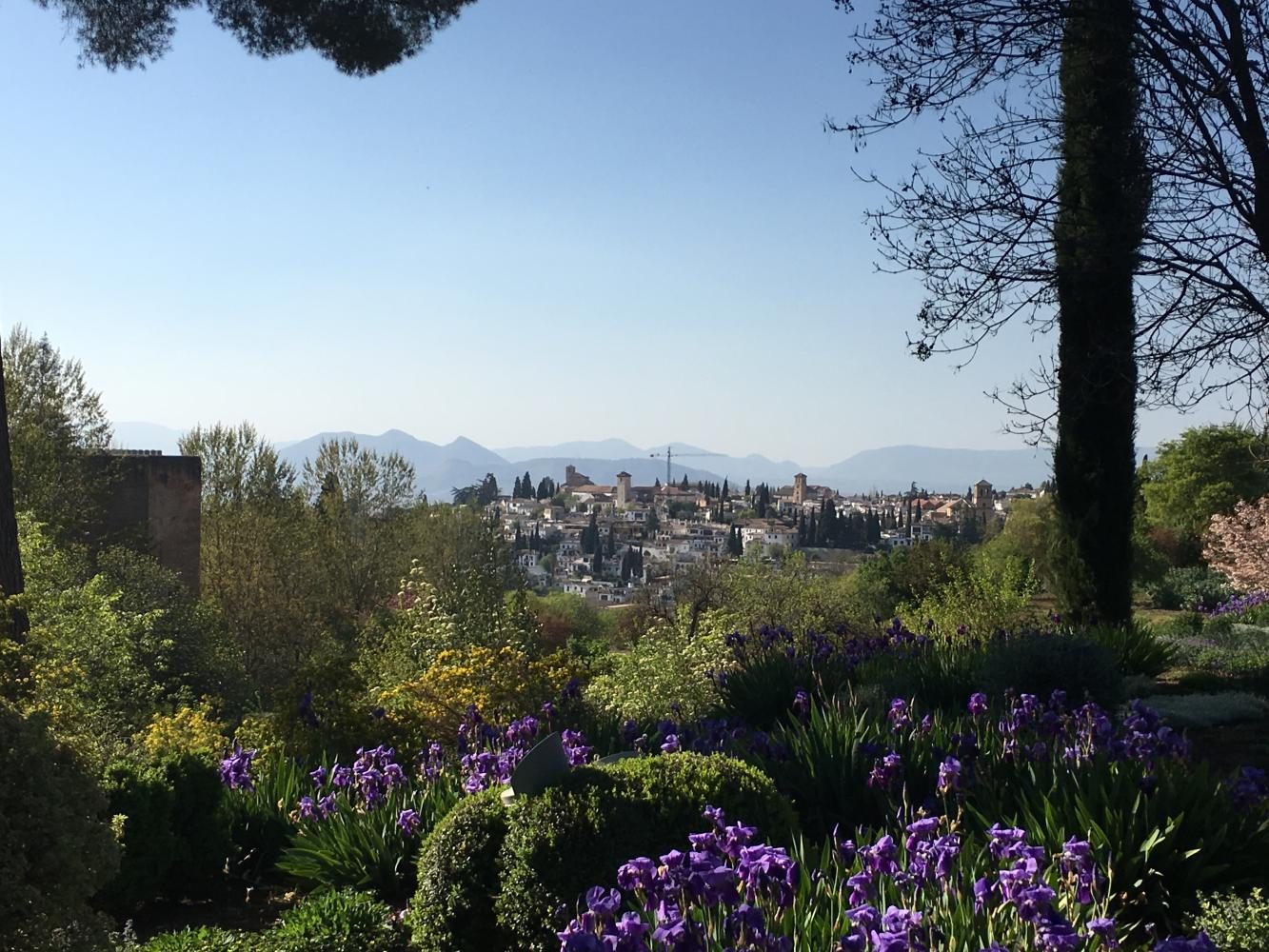 Paella, flamenco dancing, and new language skills were just a few of the things Southern Lehigh High School students tried on their trip to Spain this past April. From April 5 to 15, they traveled with Education First (EF) Tours on the "Experience Spain" trip to learn more about the language, culture, and the arts of Spain.
Students from Spanish III through AP Spanish filled up two buses for a unique adventure. During the nine day tour, they were also accompanied by a small number of students from the Special Music School in New York in order to fill both buses completely.
"Watching the students' experiences is always my favorite part of [the trip]," Spanish teacher and chaperone Sra. Joan Imms said. "It was really neat to see how [they] reacted to different circumstances and situations."
Students visited Granada, Seville, Madrid, and Barcelona. Their first stop in Granada was unique from all the other cities because of the cultural influence from the Moors, who were the Muslim inhabitants of the Iberian Peninsula and other parts of Europe. Students visited a Moroccan market, drank tea at a Moroccan tea house, and visited the Alhambra.
"Luis, the tour director, was very knowledgeable about history," Spanish teacher and tour leader Srta. Jessica Swartz said. "I learned a lot because he made it so interesting, and that really helped me to understand even more. He was informative, especially about Granada and the different influences in Spain."
Seville, or Sevilla, offered a completely different experience, as it was heavily influenced by Catholic culture as Semana Santa emerged. Semana Santa, which translates to "Holy Week" in English, is the week leading up to Easter that Christians celebrate. Religious processions are typically held in the streets with floats and candles. People are very solemn and respectful during the processions to commemorate the death of Jesus.
In Madrid, the capital of Spain, students visited the Royal Palace. It is no longer in daily use, but sometimes it is used for special celebrations. Later in the day, the students met in the park with Spanish college students to complete a fun scavenger hunt that encouraged them to exchange cultures with one another.
"My favorite part of the Spain trip was going to the Prado [art museum in Madrid] because I got to see Francisco Goya and his 'pinturas negras,'" junior Sydney Dunbar said. "We learned about them in Spanish IV. It was really fascinating, I got see something in the classroom in real life."
The last stop was Barcelona. On the last days of the trip, the students visited Parque Güell, which was originally built in 1900 to be a neighborhood, but it didn't meet the commissioner's standards. It is now a park with mosaics intertwined with all the buildings and infrastructure. The students spent their time bike riding, visiting the beach, and touring the Sagrada Familia church.
"I really enjoyed seeing the beautiful architecture and spending the evening on the beach in Barcelona," sophomore Katelyn Adams said. "Also, the food was really great."
The culture of Spain is extremely different than that of America, largely due to different societal norms. For example, a kiss on the cheek is a typical greeting in Spain, but in America, someone could easily take offense to such an action. Exploring a new set of customs, a new language, new food, new people, and a new landscape, opened up the Southern Lehigh students to numerous influential moments and learning opportunities.
"To me, travel has always provided me [with] an opportunity to get to know myself. [It] gives me a better sense of limits and how far I can push myself," Sra. Imms said. "Traveling reveals what you can tolerate. You're taken out of everything normal that makes you comfortable and forced to confront your fears."
Aside from gaining new experiences, the students were given the chance to improve their language skills. Listening to native speakers helps students become more familiar with accents and pronunciation that they may not hear in the classroom. In Spain, the pronunciation of certain sounds is a lot different from the pronunciation heard in Latin America. When talking to a native Spaniard, you can typically hear a slight lisp, called a Castilian lisp. People from northern Spain mostly speak like this.
"[EF Tours] makes learning seem like vacation," sophomore Dean Pellegrino. "I learned a lot of slang and just general terminology that they use in Spain."       
Alongside learning, the students on the trip had the opportunity to forge new friendships and strengthen old ones as they embarked on the journey of a lifetime.
"I really enjoyed exploring the four beautiful cities with some of my closest friends," sophomore Kassy Donohoe said.
About the Contributor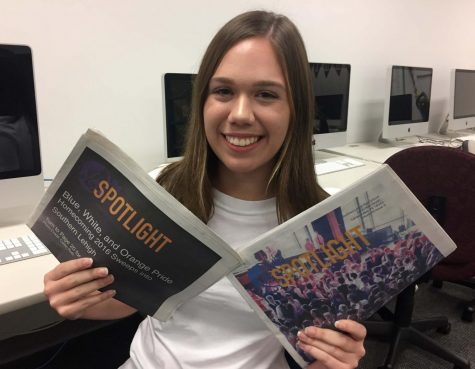 Bridgette Lang, Opinion & Our World Editor
Senior Bridgette Lang is a third-year staff reporter and former features editor, now serving as opinion and our world editor for the Spotlight. In addition,...