Emerging Health Graduates Reflect on Program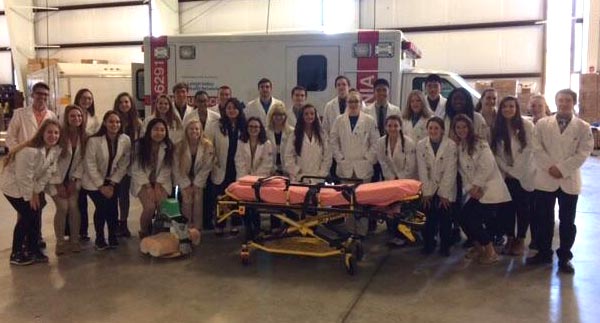 Hang on for a minute...we're trying to find some more stories you might like.
It's often said that where one journey ends, another begins. That's true not only for stories, but also for day-to-day student life. One such example is the Emerging Health Program (EHP), where eight seniors will be graduating on May 23rd and taking the next step into their health career, leaving behind advice for juniors planning on entering the program in the fall.
"[EHP] helps me a lot for planning my future," senior EHP member Allyssa Heurich said. "You don't realize how many different careers there are in the medical field and you also start to realize the kind of environment you want to work in verses what you wouldn't want to work in."
A normal week in the EHP program is split between several locations. The students spend two days a week at Penn State Lehigh Valley taking anatomy and physiology. They spend one day at LCTI taking the Emerging Health class, learning about different jobs in the medical field and how to be any kind of medical assistant. And they spend another day shadowing at Lehigh Valley Hospital, Good Shepherd, St. Luke's, or any other place that can provide them comparable experience. On the final day of the week, the students hear from a speaker in the medical field, who talks about anything from "street medicine" to bringing in a lung.
"I was worried that our college course was going to be really hard, but it wasn't as hard as I was expecting," senior EHP student Sam Quilty said. "I also learned to study a lot more than I did in high school. Most kids that get into EHP really don't have to study in high school, but in this class you definitely have to study."
These EHP classes are composed not only of students from Southern Lehigh, but also of students from other area schools. This gives students the opportunity to make connections with speakers, other students, and different hospitals.
"I got to see a baby be born in neo-natal care at Lehigh valley hospital, and that was probably my most memorable moment," Quilty said.
By participating in the program, the EHP students get exposure to numerous experiences, from becoming CPR certified to going on a blindfolded hike. Like any program, however, EHP does have its downsides. For example, students in the program spend lots of time driving; therefore, they spend lots of money on gas. Some students also thought they would be able to "breeze through high school," but ended up getting double the work.
"I can just say don't be disappointed when you and your friends might shadow in the same unit and they see a bunch of stuff and you don't," senior EHP student Taylor Marouchoc said.
In addition, being at the high school for only half a day prevents EHP students from joining clubs, taking advantage of Spartan Periods, and participating in other senior activities, such as the class picture.
"I wish I knew that I'd be missing out on a lot of stuff going on here," Quilty said. "It's hard to be in clubs when they only meet in Spartan and we're not here for Spartan periods."
Overall, the EHP program is a great opportunity for students to gain experience in the medical field. EHP students get to walk away with shadowing hours needed for college, a CPR certification, and a wider view of the medical field.
"I think the biggest thing is that it [EHP] shows you all the different jobs available and also the pros and cons of being in the medical field altogether," Heurich said. "I know that some people from the class did a lot of shadowing and decided that the medical field wasn't for them at all, and others found new jobs that they never even thought of before."

About the Photographer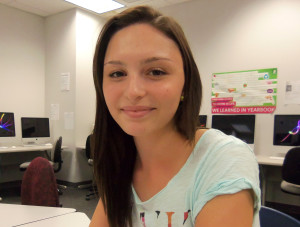 Taylor Marouchoc, Staff Reporter
Freshman Taylor Marouchoc is a first-year staff reporter for the Spotlight. She has always loved writing.  While she is considering a career in writing...