Assistant Principal Ms. Brinson Joins the Solehi Team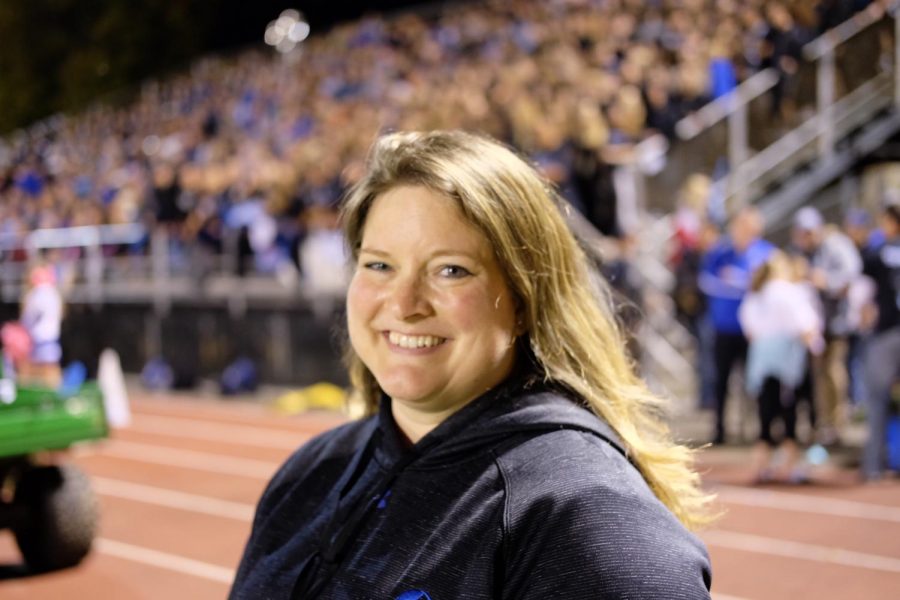 The assistant principal's office: students tend to think that if you're sitting in there, it means you're in trouble. Why else would you go there? Ms. Jennifer Brinson, Southern Lehigh's new underclassmen vice principal, hopes to create an environment in which students actually choose to go to the office to discuss issues that are important to them.
"I hope that students realize that I'm really approachable," Ms. Brinson said. "I'm here on their behalf, and I'm easy to talk to."
After a lengthy selection process that involved three rounds of interviews with many different members of the staff and administration, what stood out most about Ms. Brinson was her extensive professional experience.
"She came with a lot of background and experience," Mrs. Siegfried said. "At her previous job, she was a subject area leader and a technology coach."
Ms. Brinson decided that teaching was her calling during her senior year of college. She completed a double major in political science and history and later went on to complete her master's degree at the University of North Carolina.
She served as a teacher for 21 years at Salisbury High School before serving as vice principal there for a short period of time. Salisbury is significantly smaller than Southern Lehigh with a student population of 572; Southern Lehigh is nearly double that with 1,045 students.
"Starting in a small school definitely helped me," Ms. Brinson said. "[Salisbury has] the same exact schedule, so I'm familiar with block scheduling. Another similarity is one-to-one technology with Macs."
Ms. Brinson appreciates the "fail-forward" environment that Southern Lehigh facilitates. She feels that student and staff are encouraged to take risks when they can, even if it means that they do not succeed.
Stepping up to her new position is no small task. Aside from getting to know the names and faces of all the students and staff, Ms. Brinson is still responsible for working with the other administrators to keep things running smoothly at Southern Lehigh.
"I'm just getting my feet in the water," Ms. Brinson said. "The boat may rock, but my goal is to keep the boat moving," Ms. Brinson said.
Flexibility and listening are very important to Ms. Brinson. This year, she wants to learn everything she can, including the culture of the school, student behaviors and activities, and what our teachers do that makes them great.
"I think that principals and staff should show school spirit by attending extracurricular activities because it shows that they care about the school environment and the students," senior Tonnie Craft said.
"To me, it's really important that our principals make an effort to be nice to everyone and don't play favorites," junior Makayla Schmid said.
Entering Southern Lehigh has been a positive experience for Ms. Brinson. She was pleasantly surprised by the energy of the students and staff, and she aims to join in on the enthusiastic environment.
"I was told that the kids and staff were incredible, and that was not an understatement," Ms. Brinson said. "Students have been awesome and super super spirited. The staff here is amazing. They are very knowledgeable, and they want what is best for their students."
While Ms. Brinson claims she has no free time, when she does have down time, she makes a point to run her errands and meal-prep for the week. She always tries her best to spend any of the remaining time with her two dogs, Bella and Quincy.
"They both keep me on my toes, but especially Quincy," Ms. Brinson said. "He's a mix between Einstein and Houdini. He is always figuring ways to get out of his cage."
When she is not playing with her dogs, Ms. Brinson is also a binge-watcher of "Game of Thrones" and "Outlander."
Updated October 31, 2017: The original article erroneously stated that Ms. Brinson attended Duke University. The article has been corrected to show that Ms. Brinson did not attend Duke, but UNC. The Spotlight staff apologizes for the error. 
About the Contributors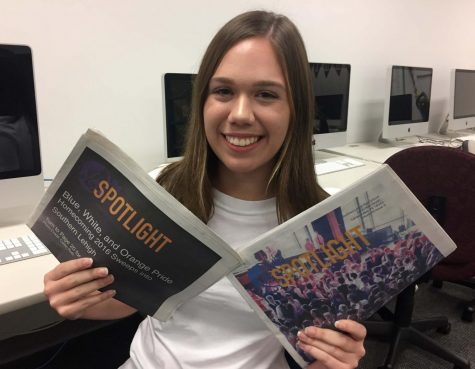 Bridgette Lang, Opinion & Our World Editor
Senior Bridgette Lang is a third-year staff reporter and former features editor, now serving as opinion and our world editor for the Spotlight. In addition,...
Karin Naktin, Photographer
Senior Karin Naktin is a second-year photographer for the Spotlight. She is also involved in the Feminist Student Union and the Animal Rights Activist...