Erica Wang Featured as PBS December Artist of the Month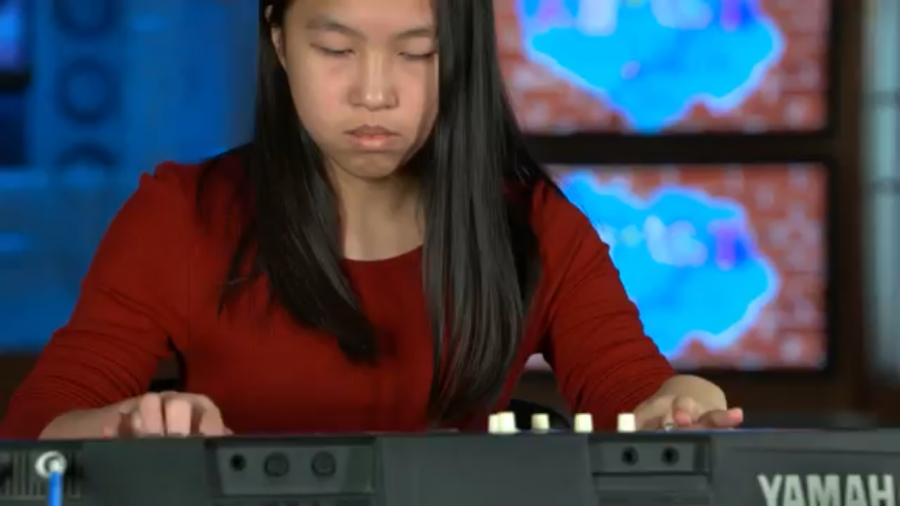 By the age of three, freshman Erica Wang's parents and private music teacher began encouraging her to pursue piano. Learning piano at such a young age has allowed her to excel over the past 11 years and take up other instruments, like cello.
"[Erica] was a preschool beginner when she started and has grown to be one of my most advanced students," piano teacher Ms. Gloriana Sewell said. "She takes part in all the auditions and workshops offered by the studio, and she has competed in the Music Teachers National Association solo piano competitions and in the PA Keystone Chamber Music Competitions."
Wang was most recently honored as December Artist of the Month for her exceptional performance in piano and cello by PBS 39, serving eastern Pennsylvania and western New Jersey. In order to be considered for the prestigious award, students and their advisers can submit their work in painting, drawing, photography, videography, sculpture or performance art. Then PBS 39 selects up to four winners in each of the following categories: elementary (K-4), middle (5-8), and high school (9-12).
"The most exciting part of the whole experience was getting chosen," Wang said. "Afterwards, my friends and family congratulated me."
Wang performed Bulgarian Dance #6 by Bartók, recommended by her music teacher. Wang knew it was a safe bet to play something she was comfortable with, even though the piece is filled with triplet and eighth notes. Her extensive experience is evident in her video performance.
"My teacher gives me more classical songs to play," she said, "but sometimes I play modern music just for fun."
Wang traveled to the SteelStacks in Bethlehem to meet with the PBS staff. During the process, she was interviewed by the staff through a paper interview and later recorded her composition on camera.
"I didn't think it was my best performance ever," she said, "but everyone told me it was really good."
Wang is very humble about her accomplishments as a musician. Aside from playing in numerous recitals, she has competed at the state level three times. She also hopes to participate in more regional and state level competitions in the future.
"I guess I just like being able to perform and express myself without words," she said. "I'm not the best with words, so just physically performing comes a lot easier, and it's something that I enjoy."
Students selected as Artist of the Month are featured on a one-minute video PBS 39 television, social media and wlvt.org, PBS 39 News at wlvt.org, and receive an invitation to PBS 39's exclusive Artists of the Month Art Show.
If you're interested in seeing Erica Wang's feature video, visit https://www.wlvt.org/blogs/education/artist-of-the-month-erica-wang.
About the Contributor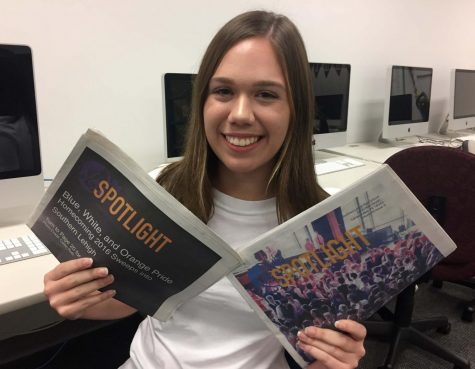 Bridgette Lang, Opinion & Our World Editor
Senior Bridgette Lang is a third-year staff reporter and former features editor, now serving as opinion and our world editor for the Spotlight. In addition,...