An Inside Look at Fellowship of Christian Athletes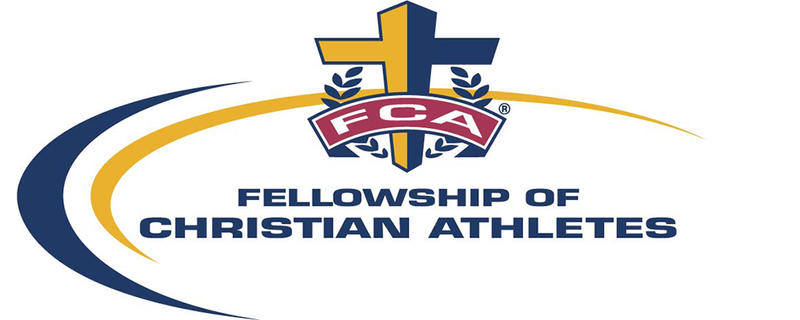 The Fellowship of Christian Athletes is one of Southern Lehigh High School's newest clubs for the second semester. FCA was formed in April with the goal of providing Christian student athletes a place to grow their faith, following the four key pillars of integrity, serving, teamwork, and excellence. The club was founded by junior Rylie Hefner, who is supported by four student leaders: sophomore Maya Hamlin, juniors Caleb Munoz and Tierney Welsh, and senior Kara Irby.
"Rylie Hefner was the one who approached me about [FCA]. The process [for creating FCA] is pretty informal and simple," advisor and English teacher Mrs. Kelly Howsare said. "She asked me to be the advisor. If students ask me to do something and … I can do it, I will do it. I want to support them."
FCA is a non-denominational international organization that public school students, teams, and other sports organizations can join. It was created in 1954 by Northeastern Oklahoma A&M basketball coach Don McClanen. Today, the organization has 17,783 certified clubs in 62 countries.
"I think that having a religious organization in a public school is a good thing because it [provides] a place for Christians to meet others with the same beliefs, and provides a comfortable place to talk about situations with others," Welsh said.
In FCA's statement of faith, they express their belief that the Bible is the word of God, without error, and that God exists in three persons, including the Father, Son and Holy Spirit.
Southern Lehigh's chapter of FCA meets twice a month at 7:20 a.m. every other Thursday to empower student athletes before their games with scripture and other motivational readings.
In their first meeting, on April 5, they served donuts and overviewed what club membership entails.
"A few other students and I heard a lot about FCA at church from students at other schools," Hefner said. "This year, we would like to get set up and then start doing some community outreach."
The FCA is mostly for athletes, but non-athletes are permitted to join for the opportunity to support and encourage others playing sports.
About the Contributor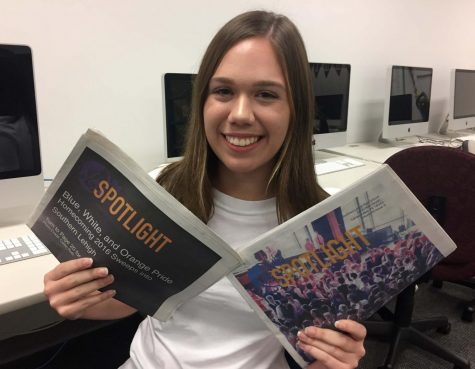 Bridgette Lang, Opinion & Our World Editor
Senior Bridgette Lang is a third-year staff reporter and former features editor, now serving as opinion and our world editor for the Spotlight. In addition,...