JSA Members Hold Mock Midterm Election
When people think of politics, the first thing they think of are presidential elections. However, with the majority of high schoolers being too young to register, the enthusiasm for voting tends to decline – especially for midterm races.
At Southern Lehigh High School, the Junior State of America, or JSA, aims to solve this problem with the recent mock election.
During lunch, students from all grades were able to vote in the mock election. To make the voting process as realistic as possible, JSA set up cardboard dividers in the front of the cafeteria for students to fill out their ballots privately. There, students voted on senate, house, and governor seats using replicas of the official ballots.
"I wanted to use a legitimate ballot to show them that the voting process is not intimidating, it's not too complicated, and it's not hard," said JSA advisor Mr. Brian Dow. "It's something that can actually be fun and engaging."
Compared to the national election, the results from the mock election differed slightly. The winners at Southern Lehigh were overwhelmly democratic candidates: Bob Casey for US Senate, Susan Wild for US House, Tom Wolf for Governor, Mark Pinsley for PA Senate, and Andy Lee for PA House.
JSA is a club committed to encouraging political involvement and dialogue in high school students. By hosting this election, JSA hoped to inform students about the voting process, and encourage them to eventually vote in real elections. Eventually, their goal is to increase voter turnout in young people.
"Getting the student body excited about voting really helps open their eyes about how accessible it is to vote," said JSA co-president Hannah Grim. "It also shows [students] how important voting is."
This year, JSA has set up stands at several locations, including the Healthy Living Expo, the freshman club rush, and the homecoming tailgate. In their club meetings, they hold heated debates on issues such as gun rights and immigration. They also host many other politically charged discussions, creating open communication between students. This encourages students to play an active part in American democracy as they venture through life.
When asked whether introducing political parties would encourage divisiveness, most members disagreed. Since politics are a nationwide topic, they felt that it could bring people together. They hope it will prepare students to be engaged in bigger conversations in the real world.
"Civic involvement and civic engagement are huge pillars in society, and in life," said JSA officer Cameron Hines. "The younger we can start ingraining those values in our children, the better."
If you are interested in joining JSA and want to learn more about how you can me more politically involved, the club meets during Spartan period on Day 3. Contact Mr. Dow for more information on how to become a member.
About the Contributor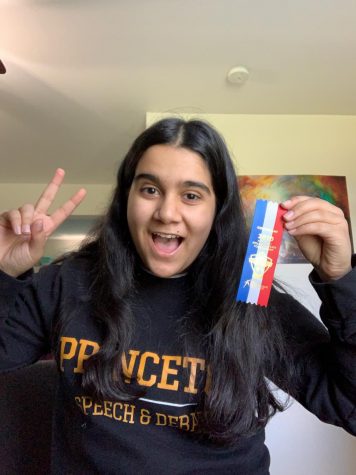 Aisha Durrani, Staff Reporter
Senior Aisha Durrani is a third-year staff reporter for the Spotlight. She is also a member of the Speech and Debate team, National Honor Society, Teen...