Southern Lehigh Welcomes New Special Education Teacher Ms. Albert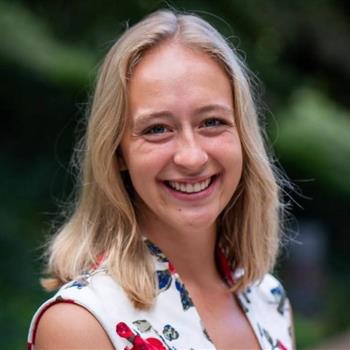 Noelle Nelson, Features and Entertainment Editor
December 16, 2020
For most people, starting a new year in a new school can be scary enough. However, this fall has proved to be especially challenging for new special education teacher Ms. Ashleigh Albert who joined the Southern Lehigh High School faculty and community in the midst of a pandemic.
"I think most years, I'd have more time to get to know my co-workers, but everyone is so busy," Ms. Albert said. "I also feel like students are stressed, so I'm not sure I'm getting to know them 'stress-free,' so that's a challenge." 
Ms. Albert says she feels very supported by her supervisors and the colleagues she works with the most.
"The building administration and teachers seem very close to one another," she said. "It is also small, which I think contributes to the small school feel. This definitely feels less overwhelming."
Ms. Albert is a graduate of Parkland High School in Allentown, PA. She earned her Bachelor's degree in Journalism from Rowan University and her teaching degree in Special Education from Lehigh University. Her position at Southern Lehigh is her first certified teaching job.
"Southern Lehigh is a highly respected community school in the Lehigh Valley," Ms. Albert said. "I am excited to be a part of that and push students to be their best self." 
This has been a very interesting year to be a new teacher, according to Ms. Albert, who sometimes finds it tough to interact with her students via Zoom.  
"I am hoping that one day I'll see all my students [together] in person, and one day we don't have to use the masks anymore," she said, "but until then, I'm trying to make the best of it and make sure that my students feel supported and like they have a 'point person' if they're ever having difficulty."
In her free time, Ms. Albert enjoys watching "Grey's Anatomy," "The Handmaid's Tale," and "Survivor" reruns on Hulu. Her guilty pleasures include "The Bachelor" and "The Bachelorette." While she says these shows add no value to her life, they are definitely entertaining to watch.
What makes her stand out is Ms. Albert's undeniable positive energy and calming nature. Outside of school, she enjoys playing the piano, playing Catan, and hiking. She also attends aerial yoga classes and is even working on becoming a certified aerial yoga teacher.
"Hopefully I will be able to soon share the practices I have learned with my very own students," she said.
Overall, Ms. Albert is most looking forward to making connections with students and helping them to evolve into successful adults. She wants to help students with their problems and lend them a helping hand in overcoming their challenges.