Mrs. Trachtman joins SLHS guidance staff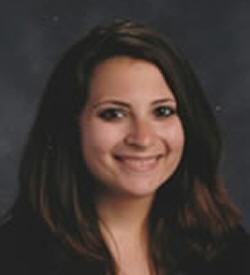 Following the retirement of Mrs. Lynne Kelly, guidance counselor Mrs. Samantha Trachtman has joined the Southern Lehigh High School faculty. Mrs. Trachtman comes to Southern Lehigh with seven years' experience and a taste for mint chocolate chip ice cream.
Prior to becoming a Spartan, Mrs. Trachtman worked at Saucon Valley. She now advises Southern Lehigh High School students on academic, mental, and career-related issues, connecting them to better help if needed, and encouraging their growth throughout high school. 
Ms. Trachtman holds a B.S. in Psychology from DeSales University with a concentration in Clinical/Counseling. She earned a master's degree from West Chester University in Secondary School Counseling, and has a background as an outpatient therapist. 
Originally, Mrs. Trachtman was a science major in college. After realizing she disliked anatomy, she began looking for something she would enjoy working at instead. Her college was often visited by high school students, and getting to know them became a genuine pleasure to her, so she decided to pursue counseling as a career.
"I loved giving students a voice, advocating for them," Mrs. Trachtman said.
Before the coronavirus pandemic, her hobbies included taking part in adult hip hop lessons and making arts and crafts. She now spends most of her time caring for her new fourteen-month-old son.
Mrs. Trachtman welcomes all the students in her care, specifically those with last names beginning with F-K, and is glad to help them in any way she can. Alongside her fellow counselors, she does her best to help Southern Lehigh students reach their full potential.