Solehi Symposium Showcases Student Success
On February 3, over 350 students from participated in the second annual Southern Lehigh High School Symposium to present their academic or art projects to their peers, community, and judges. The Symposium has become Solehi's largest academic school-wide event.
Nearly every grade level and science class, including Applied Biology, Honors Biology, Honors Chemistry, Forensics, Honors Anatomy and Physiology, AP Environmental Science, Zoology, and more, gathered in the cafeteria and gym to display science experiments they had conducted over the year.
A total of 80 students chose to have their projects judged by members of the community. Though the judges held various degrees, they all volunteered to show their dedication for learning. The students were judged using criteria from a rubric created specifically for the symposium.
The students who presented their science projects were prompted to complete four parts toward their final grade in the start of October. The first part consisted of deciding what topic they wanted to study. Following that, they gathered research, performed their experiment, and put together their trifolds.
The majority of students conducted their projects based on problems and questions they encountered in their day-to-day lives.
"Seeing the effects of pollution in a creek that I grew up walking by made me realize the necessity of demonstrating the effects of pollution in water," senior Naomi Li said.
In addition, talented artists and photographers from Southern Lehigh displayed their work in the cafeteria. Earlier in the year, these students submitted their work to be critiqued by judges affiliated with The Alliance for Young Artists & Writers. Many of them had won Gold Keys, Silver Keys, or Honorable Mentions for the Scholastic Awards, including freshman Sophia Buonanno, sophomore Maggie Moerder, juniors Lexi Brown and Caitlin Roth, and seniors Jordan Munoz, Pete Naktin, Alec Naktin, and Mason Pellegrini.
The Symposium successfully exhibited the labor from the hardworking students and staff, but the kids, teachers, and everyone in between have their suggestions for future years.
Assistant principal Mrs. Beth Guarriello wants to kick up the quality of the work "another notch." This can be done by encouraging the student to raise the standard by offering even more instruction and teaching at all grade levels.
The most widespread concern was about the judging process.
"The best part was seeing all the different projects and my classmates' hard work, but I had to wait a long time to get judged," freshman Alex Becker said. "Some of the judges took more time to evaluate the students' projects than expected."
As for next year, science teacher Mrs. Patricia Smiley suggests that students could put all their work in a portfolio; this way they could feel more accomplished and proud of the experiment they performed.
This event has helped to link the school to the community, and we can only expect it to become better as the years progress.
About the Contributors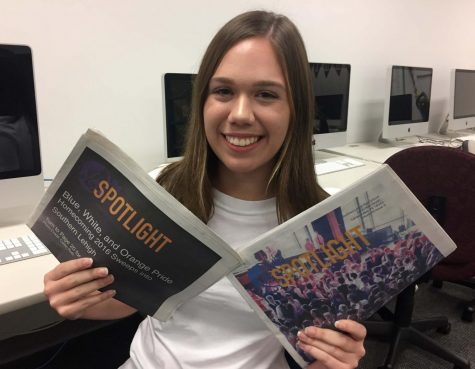 Bridgette Lang, Opinion & Our World Editor
Senior Bridgette Lang is a third-year staff reporter and former features editor, now serving as opinion and our world editor for the Spotlight. In addition,...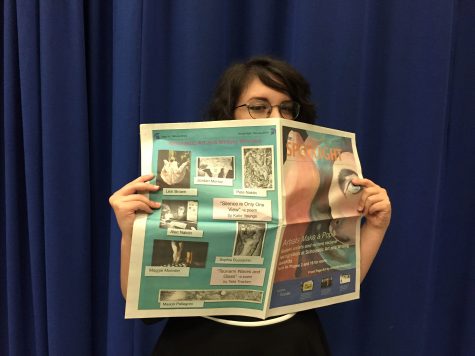 Caitlin Roth, Opinion Co-Editor, Photographer
Caitlin Roth, a second-year staff member, has followed an unusual path towards success at the Spotlight. Her first year on staff, as a junior, Caitlin...