Student Poets Participate in DeSales Festival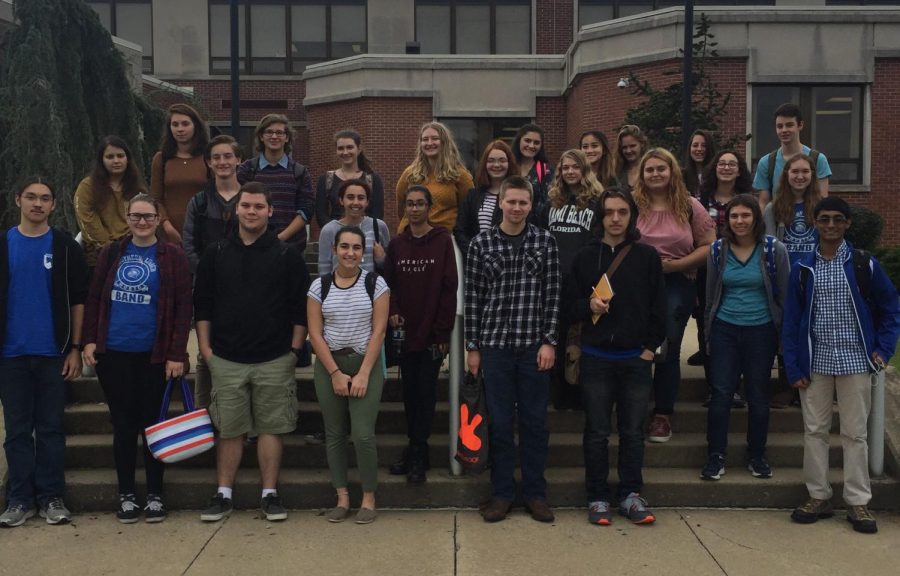 On November 3, 26 Southern Lehigh students attended the 33rd Annual Poetry Festival held at DeSales University. This field trip, organized every year by English teachers Mrs. Kelly Howsare and Mrs. Sheryl Ciotti, was chaperoned by Mrs. Howsare and English teacher Mr. Jeffrey Hershey.
"I always find it to be a very positive experience because students get an opportunity to experience poetry differently than they would in a classroom," Mrs. Howsare said. "I think it's nice for students to see how much of an impact literature can have on a person's life."
The event began by announcing the winners of the poetry contest that took place during the month of October. Students then had the opportunity to listen to a published poet's presentation, followed by participation in poetry workshops and an open mic reading session.
The annual event is run by DeSales English Professor Dr. Stephen Myers, who invites a keynote speaker to present each year. This year, poet Patrick Rosal was invited to talk about his life and work.
"He almost rapped his poems, which even though I couldn't say that it's necessarily my style, I really enjoyed how he brought it to life," Mrs. Howsare said. "You could really tell that he took a lot of pride in his work."
After walking through various workshops, students were then invited to read their own work in front of the audience during the open mic session.
"I've gone all three years … and my favorite part is always the open mic session because I enjoy hearing students from other schools share their poetry," junior Gianna Griffith said. "Everyone has their own thoughts, opinions, and stories to express, and it's really cool to see them coming from people that are all about my age."
Gianna Griffith was also one of five Southern Lehigh students to read an original poem at the open mic.
"At first, it was a bit nerve wracking to recite my poem in front of the whole group. At the same time, it was also like an emotional release to be able to share something openly that is so personal," Griffith said. "My poem was something I had written this year about the abrupt ending of an old friendship, so it was really freeing to be able to talk about it."
Freshman Amy Schwartz, who also shared a poem, agreed that listening and performing during the open mic was the most fun experience at the festival.
"It was really cool to be surrounded by all these students who also shared my interest in poetry; it was a chance for me to meet a bunch of cool new people," Schwartz said. "It was a very memorable experience."
About the Writer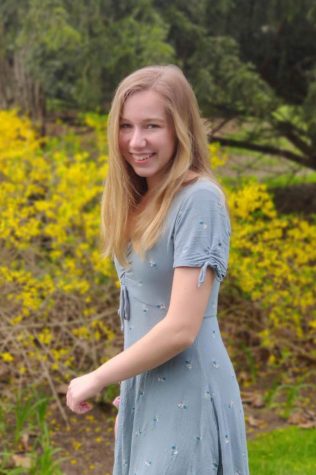 Saskia Van't Hof, Editor-in-Chief and Opinion Editor
Saskia Van't Hof is a fourth-year staff reporter and second-year Editor-in-Chief and Opinion Editor for the Spotlight. She is also president of Key Club,...