Portfolio Students Display Their Paintings in Art Exhibit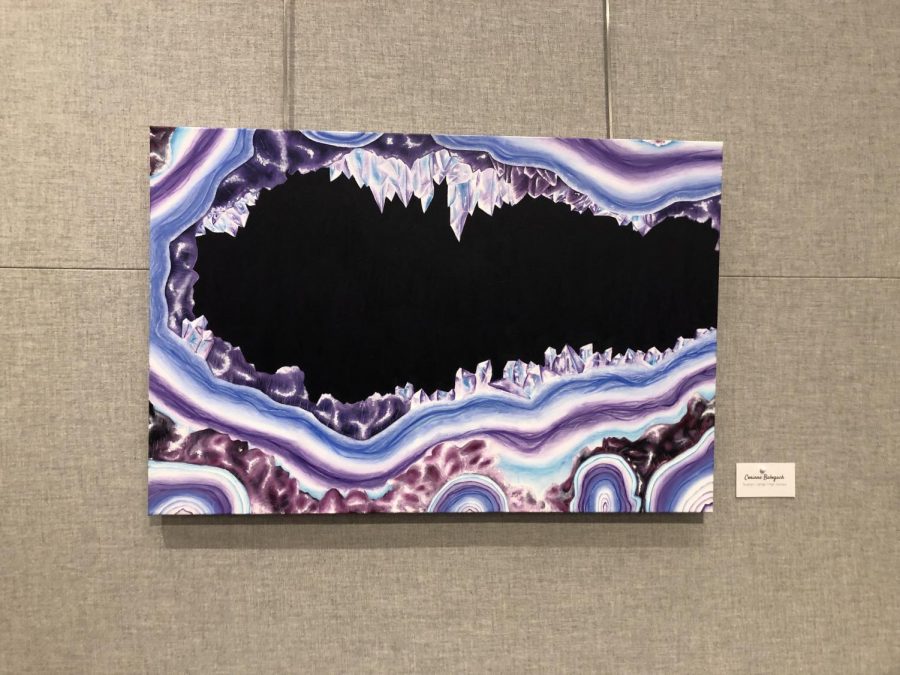 During the month of March, the Allentown Art Museum will be displaying "Luminous Divide," an art exhibit that features paintings from Southern Lehigh High School's portfolio class. The paintings are student-designed geodes based on photographs they were given in class.
This year's portfolio class consists of Corinne Balogach, Mickayla Bless, Sophia Buonanno, Elizabeth Checkeye, Jacob Chemnitz, Michael Dodson, Liam Fitting, Dyani Hernandez, Taylor Koch, Alyssa Lyon, Erin Noneman, Kierstyn O'Neill, and Joseph Thomas. The class if a mixture of juniors and seniors from varying artistic backgrounds.
"[The paintings] are nice. They came out great," portfolio teacher Mrs. Courtney Bathgate said.
The inspiration for the project came from the previous year's portfolio class. Each year, Mrs. Bathgate asks for student feedback on the prior year's art exhibit project. The students thought geodes would provide an interesting challenge while producing a visually pleasing outcome.
Each student received a photo of a geode that they were required to interpret. They chose a color scheme and a general design to inspire their paintings, and from there were given several deadlines to meet until the painting was complete.
"The picture we were given was really blurry so we all kind of made it up. That's why everyone's looks really different," senior Alyssa Lyon said, "The crystals were very hard [to paint] because you had to think of where the light was."
To create the paintings, students had to utilize multiple compositional techniques, texture application, and color themes. Each student was able to put their own individual artistic style into their painting.
Most of the work was done outside of class. The students spent many hours a week composing their pieces. Class time was spent on peer and instructor criticism, and it was the student's job to take that criticism and create their masterpiece.
"[Art] is a challenge," senior Dyani Hernandez said, "and it's interesting to see what you can make out of nothing."
About the Contributor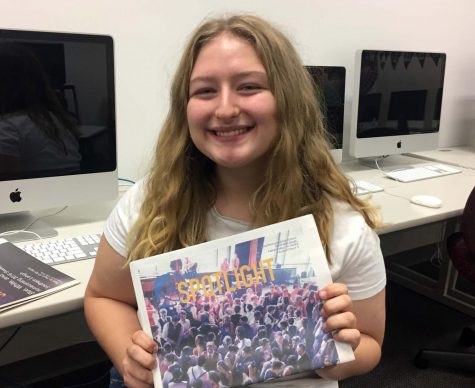 Sarah Jacobson, Editor-in-Chief
Senior Sarah Jacobson is a third-year staff reporter, former Our World editor, and current Editor-in-Chief of the Spotlight. She is also the head of social...