District Uses Social Media to Reach out to Community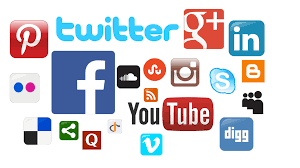 During the COVID-19 crisis, the Southern Lehigh administration is doing everything they can to make sure that Southern Lehigh families have the information we need. They have been posting information everyday to help students adjust to this new situation. 
The school district is releasing information on several platforms including Facebook, Instagram and Twitter to inform students. The content that is displayed ranges from a variety of topics including: announcements, positive messages, current events of students and teachers, and more.
"I think the school is doing a great job at communicating effectively," said junior Jack Ziets. "They're posting relevant and encouraging information during this crisis that keeps us informed and motivated."
For students and teachers, our lives have been changed drastically. We don't get that same kind of interaction over Google Classroom or Google Meet as we do in a physical class. That's why it's interesting to have spirit days that join us all back together in one place again. 
"It's nice being able to go on social media and have access to information  such as spirit days," said junior Lillian Nelson. "The social media accounts also give the faculty a chance to share encouraging messages or inspiring videos, which the students greatly enjoy, especially in times like now." 
 The administrators have also put out information for students not only wrapping up this year but also those approaching next school year. For example, they are updating students about AP tests and senior celebrations, but also sharing information about parking passes for students who will be driving to school in the fall. The hope is that our lives will not be drastically affected next year. 
"I think social media as a way to spread news considering everyone's on it now," said junior Joyce Sundo. "I think it's very effective since…it reaches a huge audience as well, which is good." 
The school is doing a great job connecting and reaching students with important messages. They are adapting well to the circumstances and are providing support during such a wary time.
They have also made a variety of hotlines and resources available to students if they need to talk to someone during this lonely time. One in particular they mention is the Teen Suicide Hotline. They understand spending time at home with family can be stressful, especially without an escape or something to occupy our attention.