Students weigh in on 2021 College Board options for AP testing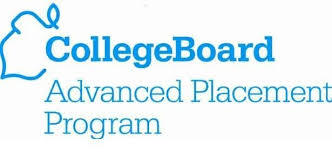 In early March, College Board sent out information regarding the format of the 2021 AP exams. In order to adapt to the ongoing COVID-19 pandemic, many of the traditional paper-and-pencil exams will also be offered at a later date in a digital format. While both versions of the exam are meant to cover the "full scope of course content," said College Board, the digital exam will differ slightly from the traditional in-person format. 
While the digital version gives students the opportunity to test in the comfort of their own homes, some Southern Lehigh students have expressed concerns regarding the structure of the online exams. 
"I know in statistics, Mrs. Dottery was saying that we can't go back to any questions, so that definitely is something I don't want to have to go through during my AP exams," senior Joy Fan said. "Plus, the idea of getting my scores back in August is a big sticking point because I'm going off to college next year, so I want to know if I'm able to skip credits earlier on than in August and have to redesign my courses."
According to statements found on College Board's website, students taking the digital exam will not be allowed to move back to previously answered questions, and cannot move back and forth between unanswered questions. They are also unable to submit any handwritten work, which is a big concern for students taking math exams. 
"Once you get numbers involved with things, it becomes very, very complicated," Fan said, "so I think it makes AP Stat or AP Calc really difficult."
While the online formatting may prove challenging for math-oriented courses, some students have said that digital exams could be beneficial for English classes.
"What I would like if I did [the exams] online is that it is faster to type, in my opinion, than to write a whole essay," said junior Lauren Meinhold, who is planning to take the AP Language and Composition exam this spring. "But, as far as in-person goes, I like that you can check your work with the multiple choice questions, which you aren't allowed to do with the online version."
Some students have also expressed concern about how prepared they feel going into their exams this year, since they have had less live instruction than previous years. For the first eight weeks of the 2020-2021 school year, Southern Lehigh High School's virtual classes were only forty-five minutes long, with asynchronous work assigned for the rest of the day. Since mid-October, students are class for the full eighty minutes, Monday through Thursday, with asynchronous work and teacher office hours offered on Fridays. 
"We haven't had that much preparation yet," Meinhold said. "I feel like since we've had asynchronous [days], there's less time and we sometimes have to rush through certain lessons. We are a little behind in certain classes, so I am worried that we don't have a lot of time to study."
Some students are also unsure of what to expect of the exams this year. While digital exams were offered during the pandemic last spring, they were shortened into a one-hour time frame and the majority of the content was often excluded. 
"I'm taking the exams for APUSH and computer science principles, but I don't know what the exams are going to be like because I have never taken a high school final let alone an AP test," sophomore Will Kane said. "So I'm not sure how my classes are going to prepare me for them."
Southern Lehigh has asked students to submit their testing preferences by March 19th. Students opting to take the digital exams will not be allowed to switch back to a paper-pencil exam; however, in-person testers may switch to a digital exam at any time. Still, it looks like a majority of students are comfortable taking their exams in school. 
"I feel like since our school has been really good with sanitizing and social distancing and wearing our masks, I don't really have any concerns," Meinhold said. "Also, since we are probably [testing] in the cafeteria, it will be spaced out."
So far, it appears that a number of Southern Lehigh students will be sticking to the traditional in-person AP test format this year.