Southern Lehigh Plans for a 'New Normal'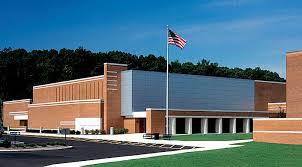 As one school year comes to an end, the Southern Lehigh community has raised questions on how the next one will begin. Many are cautiously optimistic for an end to the COVID-19 pandemic, and with it, the restoration of some semblance of pre-pandemic life. Southern Lehigh School District has finally decided on a balance between safety and normalcy in their 2021-2022 reopening plans. 
While nothing is completely confirmed yet, the tentative plan for the next year is promising. Students will return to full in person learning five days a week, and face coverings will be mandated at all times, with the exception of lunch when students are eating.  Since six-foot social distancing will no longer be necessary, desks can be returned to the classrooms, and new tables will be ordered for the cafeteria. Remote synchronous learning through online hybrid classes via zoom will no longer be supported, so students who wish to attend school online must do so via E-Learn platforms, as they have done in previous years.
Compared to this year, the 2021-2022 reopening plans seem more normal than ever. If all goes according to plan, zoom classes may become a distant memory. Nevertheless, much of the decision-making still depends on external factors.
"A lot depends on whether students choose to get vaccinated." principal Mrs. Beth Guarriello said. "Not only that, but so much is determined by what the state mandates for us as well."
This past year, incoming freshmen, many of whom had never been inside the high school halls, had faced varying degrees of difficulty adjusting to high school. 
"It was honestly easier than I expected it would be given the pandemic," freshman Alex Lea said.
For the upcoming year, freshmen and new students can look forward to in-person welcome events, such as tours, orientation, and club rush. 
The main challenge expressed by many students this year pertained to the hardships of virtual learning. Now more than ever, students and teachers alike understand the value of face-to-face instruction. 
"One of the hardest parts about learning this year was having to learn online, which was definitely not ideal," junior Leah Hundley said. "Especially for my senior year, it would be nice to have a normal year, so I think it's great that we're going back in-person safely next year."
Despite the progress forward, much is still undecided about Southern Lehigh's reopening plans, including decisions about student spectator sections at athletic events. While a reopening plan is not airtight just yet, many see the prospect of returning back to a life resembling pre-pandemic days as appealing enough. 
"I can't wait. None of us—teachers, counselors, administrators—none of us got into this career to be talking to kids through screens," Mrs.Guarriello said. "We're all super excited to get our kids back in the building, because that's why we're here."