DACA and Dreamers Help Drive the Economy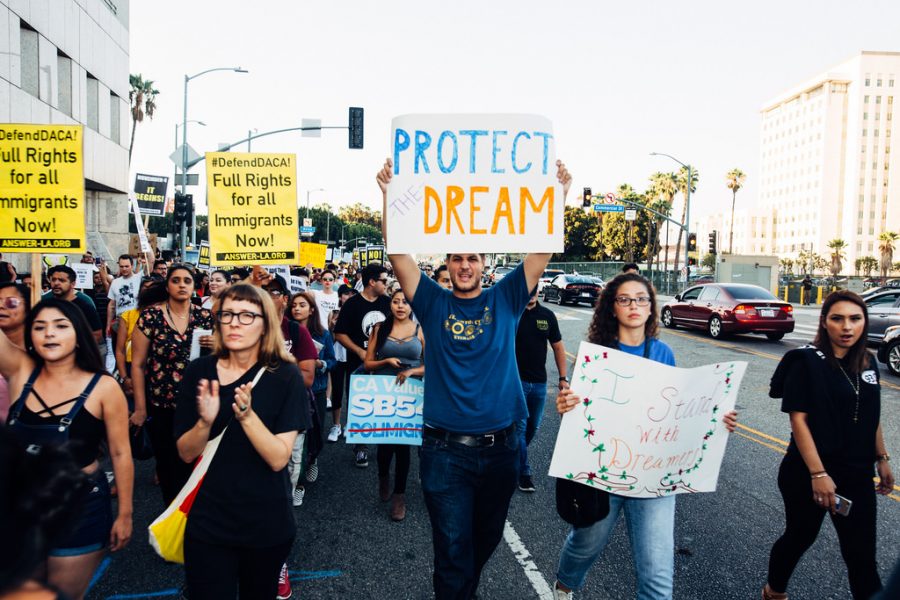 The future of almost 800,000 people is at stake with a single Congressional bill, according to U.S. Citizenship and Immigration Services (USCIS). With the future of the Deferred Action for Childhood Arrivals (DACA) program uncertain, undocumented immigrants who came here as children and teenagers do not know how much longer they will be protected by the United States government.
DACA was first introduced by President Obama in 2012 with the intention of giving undocumented immigrants who entered the country as children temporary protection from deportation, as well as access to a work permit. The policy is in no way a permanent solution for non-citizens, but it does provide a renewable two year window of deferred action from deportation. The USCIS reports that since DACA's implementation, 787,580 people have been supported by the program.
The DACA program applies to those who were brought over to the United States before the age of 16, also known as "Dreamers." Dreamers are undocumented immigrants and often DACA recipients. This group of young people has been consistently advocating over the past decade for DACA and another similar bill called the DREAM Act.
According to a poll by Tom K. Wong, an associate professor of political science at the University of California, San Diego, the average age of children brought to the United States illegally is just six and half years old. These children grow up as Americans, but without DACA, they face deportation to a country that they do not remember. In many cases, they have no idea that they are undocumented until they apply for college, a job, or a driver's license.
"The Dreamers are American in their hearts, in their minds, in every single way but one — on paper," former President Barack Obama said in his statement on DACA. "They may not know a country besides ours. They may not even know a language besides English."
In the Trump administration, the future of DACA seems bleak. Since September 2017, President Donald Trump has begun to follow through on his campaign promise to try and repeal DACA. The Department of Homeland Security proposed to phase out the program by allowing the permits to expire after March 5. For those with permits that expired before March 5, they would be able to renew them one last time, which would last for only another two years.
"I just think that we need a better system in general. Whether or not we keep or leave DACA, it can't be the end all be all," ESL teacher Mrs. Megan Markwich said. "If we're going to repeal the program, we need to put something strong in its place."
Because DACA was originally an executive order and not a bill, a new legislation would need to be written from scratch. If Congress fails to sustain or replace DACA with another program, Dreamers will not be the only ones who suffer the consequences. The Center for American Progress estimates that the U.S. would lose about $460 billion in GDP over the next decade without DACA. Ending DACA would also remove an estimated 685,000 workers from the nation's economy.
There's a reason why both parties have been fighting on this issue for years: it's complicated in every way. Even though DACA encourages undocumented immigrants in our country to step forward and get working papers legally, the same opportunity could lead other foreigners to immigrate illegally.
But for the undocumented immigrants already in the U.S., DACA has made huge strides for their lives. It gives them rights to obtain a normal job with benefits, legally drive, and pursue higher levels of education. In a survey done by the Center for American Progress of roughly 3,000 DACA recipients, their average hourly wage was $17.46 an hour, up from $10.29 before receiving DACA protection.
"I think they definitely should renew [DACA] because it's benefiting people who are productive members of society, not criminals or people who are lazy," junior Hannah Grim said.
A main argument for the repealing of DACA is its cost. And it is true: DACA is not cheap. According to the Congressional Budget Office, the program would increase the federal budget deficit by $26 billion over the next decade. On the other hand, Dreamers pay as much as $2 billion every year in taxes, according to the Institute of Taxation and Economic Policy.
Repealing DACA would also have immediate economic downfalls. The Immigration and Customs Enforcement (ICE) reports that the arrest and removal of an undocumented individual costs an average of $12,500. Deporting the approximately 800,000 DACA recipients would cost the U.S. government nearly $10 billion.
Not renewing DACA would also have detrimental impacts on the workforce. Currently, 90 percent of DACA recipients are employed. As of January 29, 2018, the Migration Policy Institute reports that there are currently 8,800 teachers who are DACA recipients. There are also about 1,000 Dreamers in the military.
Immigrants give the United States its admired reputation of a cultural melting pot. DACA recipients have valuable assets that the United States needs right now: unique perspectives and skills valuable to the workforce.
"Immigrants bring customs, beliefs, food, their way of life, a rich oral history, style clothing, everything. They bring themselves and their country," Spanish teacher Mrs. Jennifer Jaen said. "I think that living with other people and learning about their customs is valuable. It's important to be aware of other people's customs, habits, and lives in other countries."
But even DACA kids don't fit the mold of an "immigrant." They never had a say in where they were born or when they moved to the U.S. They share more similarities with natural born kids than differences.
"I think in most ways I'm just like any other kid in this school: I talk with my friends during lunch, run track, and hang out on the weekends," said freshman Suhmeda Pol, who moved to the U.S. from India two years ago. "I guess there's some culture difference, but besides that we're all pretty much the same."
At the end of the day, DACA is not a permanent solution that will solve every problem of illegal immigration, but for now, it is a temporary, valuable program that should remain in place  until we can devise a better solution. Instead of threatening to repeal a program that supports hundreds of thousands of people, the conversation should shift to how we can make the program better and more practical.
About the Contributors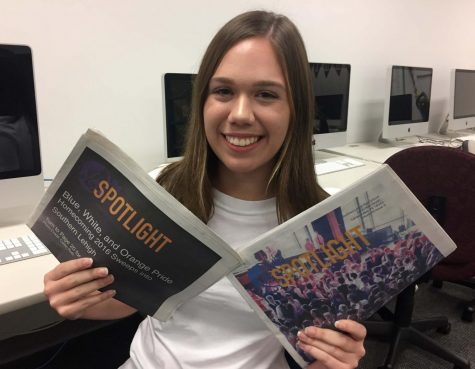 Bridgette Lang, Opinion & Our World Editor
Senior Bridgette Lang is a third-year staff reporter and former features editor, now serving as opinion and our world editor for the Spotlight. In addition,...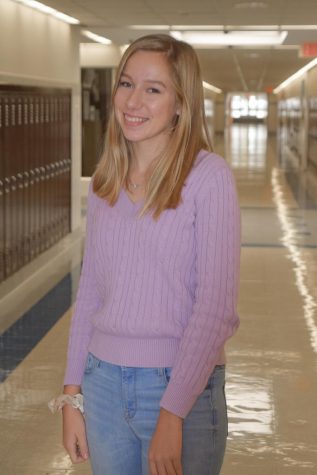 Saskia Van't Hof, Editor-in-Chief, Opinion Editor
Junior Saskia Van't Hof is a third-year staff reporter and former features editor who is the newest editor-in-chief of the Spotlight. She is also president...