Are Seniors Ready for Life After Graduation?
For college-bound students, applying to college and choosing a major is one of the most important, exciting, and nerve-wracking moments in their lives, but there are so many questions. Where do you start? What do you look for? How do you decide what to pursue? How do you choose what college to attend? How do you know? 
There are numerous degree and career paths that students don't know because they aren't exposed to them yet they have to decide their future without much guidance. Truthfully, the only career path that students are exposed to in depth is teaching. 
Fortunately, Southern Lehigh has a course titled Career and Technical Applications (CTA) which helps students prepare to enter the workforce. The class teaches students how to write a resume and a cover letter as well as fill out a job application.
There is where students complete their graduation project. In the project, students are required to go on two job shadows and complete a presentation on a career they wish to pursue.
I completed the project my sophomore year, and completed two job shadows — one with the executive Director of Public Affairs at Olympus Corporation of the Americas, and the second with an English teacher at Southern Lehigh Middle School. I chose to do my presentation on a career I knew thoroughly, a teacher.
Career and Technical Applications introduces students to careers, but in order to enter the workforce, many jobs require college degrees. 
Besides taking a few surveys on Naviance to determine which career cluster a student might pursue, the class does little else to prepare students for the college application process. 
Another resource for students is the guidance department. Every guidance counselor does their absolute best to help each of their students thrive, but they see so many kids that they have very little free time. Students who need extra help need to seek out their guidance counselor and make an appointment. 
But this all brings college-bound students back the question "where do I start?"
The most logical conclusion is to think about what you've enjoyed studying in high school, but that really breaks it down to four core choices: math, English, science, and social studies. There are so many career paths that may be a combination of disciplines, and some that are completely new options unfamiliar to high school students. However, I have been told repeatedly by many adults that being able to write is the most important skill for any student.
Fortunately, some teachers in the English department help take some of the stress off of students. Honors English 12 students are required to write and submit their college essay as their first assignment. In addition, many English teachers end up proofreading college application essays in their free time for students who ask. I had two of my English teachers read mine. 
One of the ways that the school can help college-bound students is to update the CTA curriculum to include more information about college admissions. For example, students would benefit from learning how to write a college essay, how the common application works, what colleges are looking for in a student, and how to fully use the Naviance college and career readiness software. Since the course already focuses on a student's future, why not include those who plan on going to college? 
Another way the school could help would be to grow the guidance department. Currently, the guidance department is too understaffed to provide every student with the individualized help they deserve. According to College Board, the national average student-to-counselor ratio is 350:1. Southern Lehigh is not far off with each counselor seeing about 300 kids. 
Other schools have addressed this problem by adding a special counselor who focuses solely on college and career. Earlier this year, Southern Lehigh's guidance department hosted a college admissions counselor to speak with seniors about the college admissions process, and they have offered college application help to students during Spartan period. This is a good start, but this in addition to the one required fall meeting with their guidance counselors is not enough to help college-bound seniors. Students need someone permanent to help them navigate this confusing process.
In the Lehigh Valley, Allentown Central Catholic High School has Director of College Admissions, and the Allentown School District has a college and career counselor in each of their two high schools, Allen and Dieruff. Southern Lehigh should follow this precedent and hire a counselor who specifically helps students with their future plans, allowing the existing guidance counselors to focus their attention on providing other emotional and academic support to students in need.  
If a student wishes to enter the workforce straight out of high school, the counselor can act as a recruiter and help the student apply for and find a suitable job. If a student wishes to pursue a college degree, the counselor could assist in the application process. They could help a student research and create a college list, get letters of recommendation from teachers, fill out college applications and find and apply for scholarships. The counselors could also complete the counselor letter of recommendation, send an official transcripts and teacher recommendation letters to colleges. 
College may be the next step for many students, but the whole process is incredibly daunting to face alone. Students need all the support they can get, especially from the place where they started their education.
About the Writer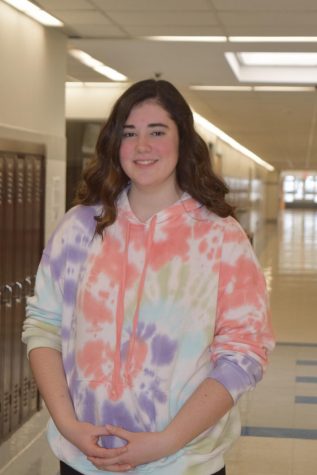 Kate Miller, Sports Editor
Senior Kate Miller is a first-year staff reporter and sports editor. Outside of the newsroom, she is involved in spartan ambassadors, teen counseling,...