Drawing the Connection Between Academics and the Arts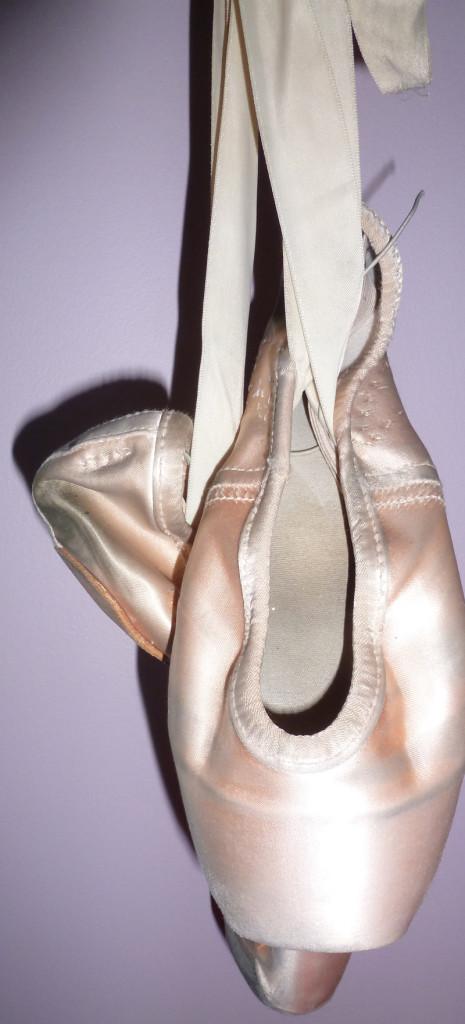 Walk into any American high school and you'll undoubtedly get a taste of the "initialism alphabet soup" that floats through the halls.  Made of "ingredients" like PSSA and AYP, this "soup" is no delicacy; for public schools, it means high expectations and even higher consequences if the standards aren't met.
In the midst of this, tighter budgets mean that schools are cutting corners wherever they can.  But if they can't touch core academic classes, what gets cut? Often, it's the arts.
In Spartan Country
Despite recent budget cuts, Southern Lehigh's arts programs have prevailed.  The district cut funding to programs like transportation in order to preserve the arts.
"I think the arts provide a creative outlet for students," Superintendent Mrs. Leah Christman said, "a form of expression and pride."
Art teacher Mrs. Anne Sikorski-Schneider has seen this creativity first hand in her students.  Art, she argues, stimulates creativity by forcing students to think about a problem in several different ways.
"They don't just go for 'what does the rubric say,'" Sikorski-Schneider said. "They look for what they can do that's different."
However, there's more to arts than just art classes.  Southern Lehigh also offers electives in other fine arts areas, such as music and theatre.
Another highlight of the arts programs in Spartan country are the theatre productions.  Under the direction of Mr. Matthew Wehr, Southern Lehigh showcases theatrical talent in the fall play and spring musical.
Senior Austin Rivera is a star both on the football team and in the arts programs, especially theatre.  He's found a noticeable difference between the two activities.
"It evokes a different mentality," Rivera said.  "[Theatre is] calming and soothing and has you work your brain more than your body."
Beyond Our Walls
Located in Bethlehem, Lehigh Valley Charter High School for the Performing Arts (LVPA) provides alternative high schooling for student artists in six different disciplines: dance, figure skating, theater, instrumental music, vocal music, and visual art.
Students major in one of the disciplines and split their school day between their chosen major and the required academic courses.  LVPA is founded on the belief that students learn in a variety of ways and that learning about the arts is just as important as learning about math or history.
"The dedication, hard work, and passion that an artist must possess to achieve at a high level in their art form are similar to what is required to achieve success academically," LVPA principal Mrs. Sharon Fehlinger-Ricker said.
Allentown School District Superintendent Russ Mayo recently announced that, due to impending budget cuts, the district may have to cut teaching positions.  According to the Morning Call article on the announcement, 21 of the proposed 150 job cuts may come from the arts and physical education programs in the elementary schools.
"ASD has justified these cuts by determining them as a change in the program of studies," Raub Middle School physical education and health teacher Lisa Miller said, " because it is illegal to make these cuts due to budgetary reasons."
Over the past decade, No Child Left Behind has greatly shaped the structure of the American school system, dictating how school time is to be spent.  Standardized testing, including Keystones and PSSAs, are used to measure how well schools meet academic requirements.
This is not the first time Allentown School District has faced budget cuts, Miller said.
Two years ago, when 36 elementary specialists were furloughed and the arts and p.e. programs were changed from all year programs to having each discipline only nine times per year," Miller said,  "the scores dropped significantly!"
School Board President Robert E. Smith Jr. finds that, despite cuts, the arts programs are still a vital part of Allentown School District.
" Academics is the brain of the district," Smith said, "[and] arts are the heart of a school district where creativity and passion come from."
A Greater Connection
Austin Rivera participates in choir at Southern Lehigh and has found that choir impacts his academic success.
"I know with music," Rivera said,  "that singing and choir has helped my memorization skills immensely."
But the benefits don't stop with academics.
LVPA Principal Fehlinger-Ricker emphasizes that the arts are a universal language and that students can communicate in that language just as they communicate in English.
"Art, whether it be a painting, music selection, or dance communicates across cultures, racial boundaries, economics, language barriers, and educational differences," Fehlinger-Ricker said.  "The arts help to bridge gaps, enhance appreciation and provide an avenue for self expression."
As a gym teacher, Miller understands how reduced gym/arts emphasis in Allentown School District directly affects students.  She sees it on a daily basis in her class as she watches students interact and progress throughout the year.
"Students are in a non-threatening environment with less pressure to be 'correct,'" Miller said, "which helps to improve their self-esteem and build more confidence to become risk takers."
About the Contributor
Casey Anthony, Editor-in-Chief


Casey Anthony has been a part of the Spotlight staff for all of her four years at Southern Lehigh High School. She was the features editor for...