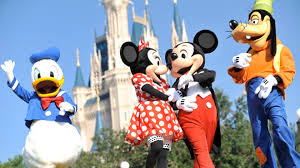 In a recent Spotlight poll asking "What is your favorite vacation place?" Disney World was chosen as the number one vacation spot.  Over sixteen percent of people interviewed chose Disney World as their favorite. Wildwood, New Jersey was the runner up, with almost twelve percent of the votes.
"I like Disney World because it is clean and safe place." teacher Mr. Michael Bjelobrk said. "The place is kept very clean, and the staff goes out of their way to make people feel better about the place."
Disney World is located in Lake Buena, Florida. It has four theme parks, Magic Kingdom, Epcot, Hollywood Studios, and Animal Kingdom. It has two water parks, Typhoon Lagoon, and Blizzard Beach.
"My favorite park is Hollywood Studios," teacher Ms. Michelle Davis said. "I really like some of the rides they have there."
Disney has many resorts guests can stay in. There are a total of thirty-three hotels on the property. Downtown Disney, a popular spot near the parks, contains many entertainment sites, shopping, and restaurants.
Disney is also known for some of their rides.  Some of the most popular rides are The Twilight Zone: Tower of Terror, Haunted Mansion, and Pirates of the Caribbean (which inspired a popular movie series).
"I really like the [Twilight Zone] Tower of Terror," Ms. Davis said. "I like the time you can look around to see how Disney made it. I also like the suspense of ride when you don't know when you feel like you're being dropped."
Another favorite spot that symbolizes Disney is Cinderella's Castle.