What the Zuck is Going on with Facebook?
Hang on for a minute...we're trying to find some more stories you might like.
Facebook, the largest social media network in the world, has recently been accused of yet another scandal. An estimated 87 million Facebook users' personal data was collected by Cambridge Analytica without the users' consent.
Cambridge Analytica is a political analysis firm that claims to build psychological profiles of voters to help its clients win elections. The company also has close ties to President Trump's election campaign and right-leaning mega donors, which used data that was collected without users' consent.
Facebook permitted Aleksandr Kogan, a psychology professor at the University of Cambridge who also owns a company called Global Science Research, to collect data from Facebook users who downloaded his app. However, users who agreed to give their information to Kogan's app also gave up permission to harvest data on all their Facebook friends.
Kogan's infringement occurred when he sold the data he collected to Cambridge Analytica. One use that the company had with this data was political advertisement targeting. This action does not comply with Facebook's rules, and Facebook says since then they have changed the way they allow researchers to collect data using Facebook.
"Overall, I think [the controversy] is funny. It seems like people in Congress do not understand how the internet works," senior Hannah DelSordo said. "But, it is frightening how [Cambridge Analytica] used [information] for political gain because that can have detrimental effects on society."
"My only concern [with the controversy] is that they will make politically aimed ads, because I know that Facebook has done that before," senior Wesley DeCasere said. "I know from personal experience that they have tried to sell me political ads."
In response to widespread public distrust towards Facebook, the Federal Trade Commission announced that they would conduct an investigation on Facebook's privacy practices. The agency intends to find out whether this incident with Facebook was a violation of a 2011 agreement that Facebook signed to settle charges over privacy concerns.
"The FTC is firmly and fully committed to using all of its tools to protect the privacy of consumers. Foremost among these tools is enforcement action against companies that fail to honor their privacy promises, including to comply with Privacy Shield, or that engage in unfair acts that cause substantial injury to consumers in violation of the FTC Act… Accordingly, the FTC takes very seriously recent press reports raising substantial concerns about the privacy practices of Facebook,"  Tom Pahl, Acting Director of the Federal Trade Commission's Bureau of Consumer Protection, said on March 26. "Today, the FTC is confirming that it has an open non-public investigation into these practices."
Mike Schroepfer, Facebook's Chief Technology Officer, published Facebook's update on their plans to restrict data access on Facebook's newsroom. Several of the changes are related to Facebook's use of APIs, or application program interfaces, which are a set of routines, protocols, and tools for building software applications. Apps that use APIs will no longer have access to guest lists or posts on event walls on Facebook event pages, and only apps that agree to strict requirements will be able to use the Events API on Facebook. For Groups APIs, all third-party apps using the Group API will need approval from Facebook itself and an admin of the Facebook group to ensure that the API will benefit the group. Apps will no longer be able to access the member list of a group, and Facebook will remove any personal information attached to posts or comments that approved apps can access. For Pages APIs, Facebook will ensure that page information is only available to apps that are providing useful services to the Facebook community.  
"I'm surprised that there is a controversy at all because [selling data] is how companies on the internet have been making money for a long time," DeCasere said.
Regarding the Facebook Login, Facebook will approve all apps that request access to information such as check-ins, likes, photos, posts, videos, events, and groups, but they must abide by Facebook's strict requirements before they are able to access any of this data. Facebook will no longer allow apps to ask for access to personal information such as religious or political views, relationship status, and education and work history.
"The whole scandal brings the issues of sharing too much online to light," DelSordo said. "But, I personally will continue to use [Facebook] because I do not care if they have my data."
This scandal has prompted the debate of digital privacy in the United States, as well as the necessity for regulations about how technology companies collect and transfer data on consumers for commercial purposes, to reemerge.

About the Contributors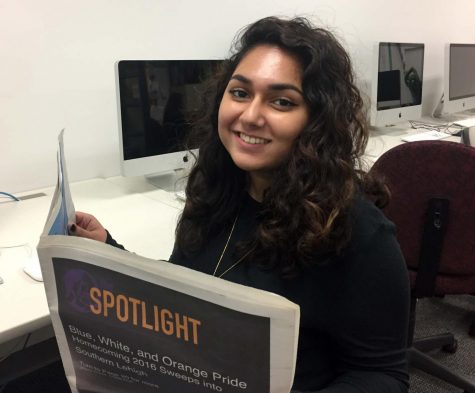 Izza Choudhry, Opinion Editor
Senior Izza Choudhry is a four-year staff reporter and former one-year copy editor and one-year news editor, now serving as opinion editor for the Spotlight....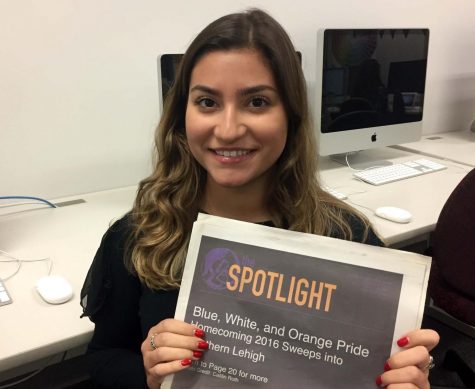 Sarah Trebicka, Editor-in-Chief
Senior Sarah Trebicka is a four-year staff reporter and former two-year Our World editor, now serving as editor-in-chief for the Spotlight. In addition...