No One Loves the Oscars More than Mrs. Tocci
February is filled with several calendar events: Valentine's Day, President's Day, Groundhog Day, and most importantly, the Academy Awards, or "Oscars," a popular award show to recognize esteemed works in the film industry. The 2019 Academy Awards were held on February 24.
English teacher Mrs. Lauren Tocci is known throughout the school as being absolutely obsessed with all things film, and the evening of the Academy Awards is her favorite holiday. As the big day ticked closer, Mrs. Tocci kept a running tally on her board. Who better to ask about the Oscars than Southern Lehigh's very own film fanatic?
The films Mrs. Tocci was most hopeful for were "BlacKkKlansman" and "Roma," due in part to their marvelous directors, Spike Lee (BlacKkKlansman) and Alfonso Cuarón (Roma).
"They were two very different films, yet two demonstrations of the power of story, and what great directing can look like," she said."I think Alfonso Cuarón is our modern day master. When you watch 'Roma,' there is not a moment in that film that isn't beautiful. Even in its heartbreak, in its tragedy, and in moments that are really challenging, its beautiful."
Mrs. Tocci's obsession with the Oscars is not a new hobby. She's been watching the awards ceremony since she was four years old, and her love for it has only grown with time. Having watched film for most of her life, Mrs. Tocci is no stranger to cinema.
"I've always had a personal obsession with film, and it was really fostered through my family," Mrs. Tocci said. "My parents were really great about showing me great cinema very young. My dad especially was willing to take me to movies that were probably a little bit more mature, but he felt it was a great way to experience story, and he really believed in good films."
However, according to Mrs. Tocci, the night was not without it faults. "Green Book," directed by Peter Farrelly, was widely controversial. Many believed that the movie did not properly depict the stories of the people within it.
"['Green Book'] is inaccurate in its portrayal of Dr. Shirley, as admitted by his own family, and the fact that he didn't want that film made," Mrs. Tocci said. "Dr. Shirley is the most compelling part of the film, and the story is not told for him, about him, or within his vantage point. You take someone so important and so dynamic and silence them, which is the biggest controversy of the film."
Overall, Mrs. Tocci enjoyed this year's Oscars. Although she liked the old format, she was pleasantly surprised by the new method of having many presenters rather than just a few. As a champion of film and theatre, she was pleased to see the celebration of it. However, "Green Book" did sour the night quite a bit.
"I think 'Green Book' winning was the most egregious mistake of the night," Mrs. Tocci said. "The problem is, you have a telecast where the first half of the night felt very hopeful and celebratory with the new pace of the Oscars, and then you end with 'Green Book,' and it makes you question everything."
Many students also enjoyed watching the Academy Awards with friends and family. Like anything else in pop culture, they had varying views about this year's Oscars.
"I thought it was amazing that the Oscars was more diverse this year," sophomore Kayla Howie said. "In the past, I think it's been a problem with awards shows in America, and I'm proud that we've finally bridged the gap and started becoming more diverse."
Freshman Aiden Tobin rated the 2019 Oscars a "four out of ten," while freshman Bryson Davis rated it a solid "six out of ten."
About the Contributor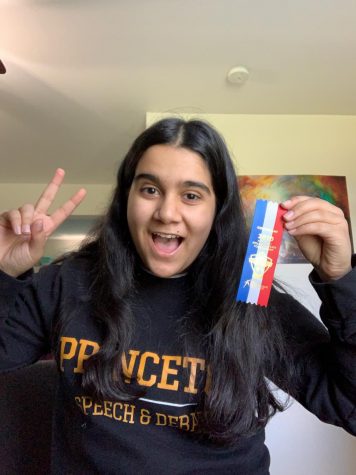 Aisha Durrani, Staff Reporter
Senior Aisha Durrani is a third-year staff reporter for the Spotlight. She is also a member of the Speech and Debate team, National Honor Society, Teen...