The Day of Silence Brings LGBTQ+ Conversation to SLHS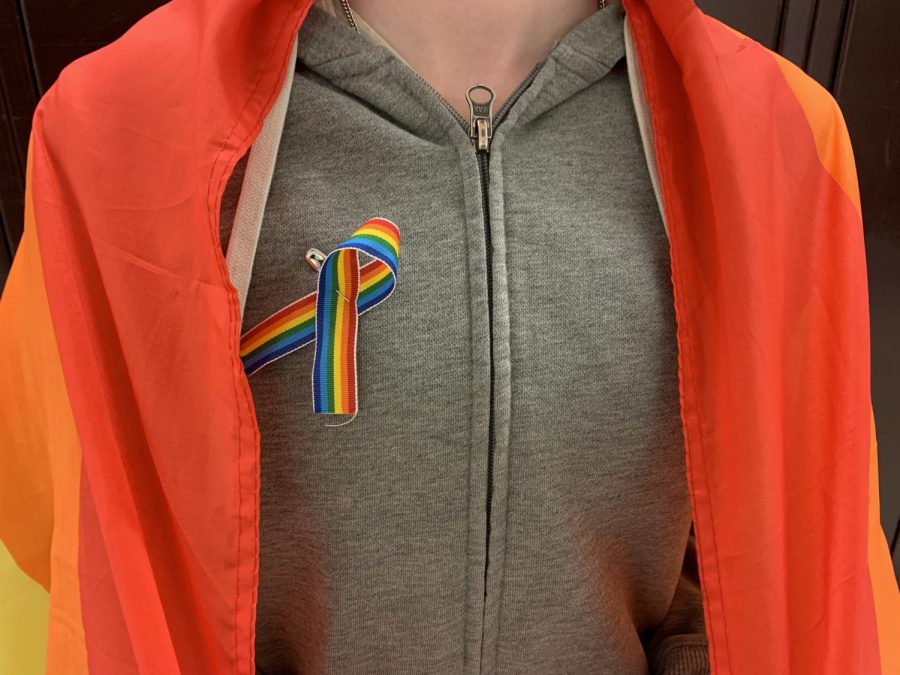 On April 12, 2019, Southern Lehigh's Gay-Straight Alliance (GSA) club and other student allies in all grades observed the annual National Day of Silence (DOS) to spread awareness about the negative effects of bullying and harassment of lesbian, gay, bisexual, transgender, queer, and questioning students. The event is promoted by GLSEN, a national organization whose mission is to create safe schools for all.
"The goal of the 'DOS' is to reflect on the experiences of people, who have in some way been silenced by bullying or harassment," senior GSA president Ben Boyer said. "Also, participants' silence aims to show that anyone can be going through these struggles."
Before the day of the event, GSA prepared by creating a morning announcement video that featured SLHS students, putting together rainbow ribbon pins for participants, and hanging up posters. Like previous years, GSA members hoped that their efforts paid off and that as many people as possible would participate.
After signing up for the event, students vowed to proceed throughout the school day  on April 12th without speaking. Participants wore pins with a rainbow ribbon, inspired by the gay pride flag. This symbol signaled to other students and teachers that the student was involved with the campaign and would not be able to talk throughout the day.
"Seeing students partaking in it and getting to see that there are people that are willing to a grand gesture during the school day shows solidarity with those who have been silenced because of LGBTQ bullying," English teacher and GSA co-advisor Mrs. Lauren Tocci said. "I think that the impact it really had on the school is that it's a reminder of how far we have come, but also the work that we need to do ahead to make sure that SLHS is a place where people feel welcomed and safe."
It was difficult for most students to remain silent throughout the school day while classes went on. Most classes encourage students to participate in discussions, making it challenging for students to stay quiet. However, teachers were made aware that the students would be silent and could only break that silence should they choose.
While teachers were unable to join the silence, many showed their support by wearing black shirts, Day of Silence stickers, and rainbow ribbon pins.
The first ever Day of Silence event was organized by students at the University of Virginia in 1996. Since then it has been a national ongoing event that spreads awareness about the bullying and harassment of LGBTQ students in their schools.
About the Contributor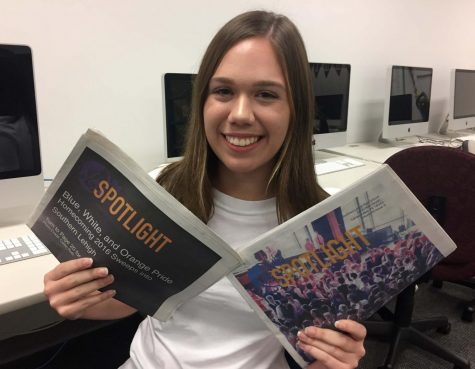 Bridgette Lang, Opinion & Our World Editor
Senior Bridgette Lang is a third-year staff reporter and former features editor, now serving as opinion and our world editor for the Spotlight. In addition,...