Disney+ Launches New Streaming Service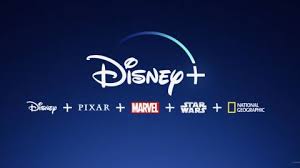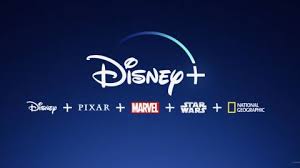 "Disney Plus makes me feel like I'm a five-year-old all over again sitting in front of the TV, making me laugh and smile with every cheesy comment the characters say," junior Joyce Sundo said. 
Now, Disney Plus has created a way to do that by launching a new streaming service dedicated for streaming old and new Disney programs, including original content.  
The library of shows and movies extends from 1900's Disney Classics to new movies that came out this month. It also includes Marvel, Pixar, Star Wars, and National Geographic productions.  Children are able to watch their favorite Disney Princess movies while adults can indulge in watching the shows they grew up with, like the classic Mickey Mouse films starting as early as 1928. Needless to say, there is certainly a wide selection of movies and tv shows.
On its launch day, users tweeted and filed several complaints that the service crashed as soon as they tried to log into it. In addition, some say that the audio and video lags. 
"The consumer demand for Disney+ has exceeded our highest expectations," Disney said in a statement, in which they also acknowledged the early technical issues and promised to resolve them.
Disney took a huge gamble in creating the streaming service, and expected the first couple years to produce a deficit. However, Disney Plus received 10 million views on the first day and is expected to have 60-90 million subscribers by 2024. Its yearly earnings are expecting to reach just short of a billion by the year 2020. 
With the emergence of another new subscription streaming service, some question whether or not there is a need for cable television anymore, when you can find almost every show or movie online. 
"Cable is something that should never be abandoned," sophomore Olivia Harley said. "Cable will survive as long as I live." 
These subscription services also have to compete with each other for viewership. With all the Disney shows now on Disney Plus, Netflix is teaming up with Nickelodeon. The combination of Netflix originals, Nickelodeon's childhood classics, and independent films may give Netflix an edge on Disney as the reigning leader of the subscription streaming businesses. However, for most of us that grew up the Disney Channel, there is no doubt that we want to revisit shows like "Suite Life of Zack and Cody." Netflix has a great library, but Disney holds a special spot in the hearts of our generation.
Disney Plus is available on multiple platforms, but Verizon customers can receive its $69.99 yearly service for free.