AP Students and Teachers React to Unprecedented Changes to Exams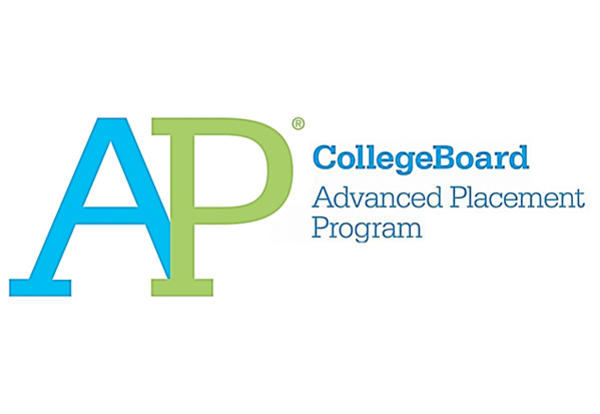 For AP students across the nation, some of the most surprising recent news in response to the COVID-19 pandemic came from The College Board: what was once a three-hour exam is now reduced to a mere 45-minute online exam. While other forms of standardized testing — such as the SAT, the ACT, and IB testing — have been cancelled due to the COVID-19 pandemic, The College Board stands firmly in their decision to continue with the AP tests.
"It's all the teachers in my Facebook group have been talking about for the past weeks," AP Chemistry teacher Rachel Saber said. "I feel a bit helpless as a teacher.  In the usual format, I could tell you guys what to expect. I can't do that this year, it's all completely an unknown at this point, which is just one more thing to add to the list of uncertainties of the world right now.
The College Board has decided to entirely reformat their tests to accommodate school closures. On April 3, they released information stating that the tests will now consist of short free-response questions that can be taken with any device at home. For most subjects, the test will be 45 minutes, along with an additional five minutes to upload their responses online.
"It's definitely necessary, but it just feels so strange," junior Michelle Li said. "I think The College Board is trying to do their best to accommodate the different circumstances, but…I don't think a five is going to be a real five, a four a real four. There's so many factors that are up in the air."
For students who are taking nontraditional AP courses in art, computer science principles, research, or seminar, the entire AP test has been scrapped in favor of portfolio submissions. These portfolios, consisting of projects many students have been working on throughout the year, have had their online deadlines extended to May 26.
Many students have expressed their concerns over the guidelines. 
"For [AP computer science principles], we originally were going to have an exam and two projects, one project to create and the other to perform the code; but now the test has been cut down to just the two tasks, one of which we completed in class already," freshman Evelyn Wang said. "Obviously that means we don't have to study for the test anymore, so I was a little happy about that, but it also makes me slightly apprehensive because the grade is now focused entirely on just those two projects."
The at-home testing also highlights concerns over cheating on the test. Anticipating that it will be near impossible to monitor the use of outside information, The College Board has created open-note exams. However, the inability to control the formation of group chats, use of outside help, or even the possibility of hired test takers puts the test's validity solely on the honor code of students.
"There's only so much they can do to prevent cheating," Li said. "I think they're going to make the questions difficult to cheat on — which I'm sure is why they made it a free response in the first place — but I think that's also going to mean it's very hard to get a five, the way the College Board will set the curve."
For language and world culture exams, the test has been reduced to an oratory exam, cutting out reading, writing, multiple choice and translation aspects of the test. Because the focus is different from what students may have traditionally learned in class, native speakers and immersion students will likely benefit, but others may be at a disadvantage. 
"I've been speaking Spanish for 11 years now, so the fact that this test is all speech-oriented makes my experience in immersion a huge advantage over other students in my class," said junior Will Corvino, who was part of the district's Spanish Immersion program beginning in first grade. "The non-immersion program is generally taught through grammar, so in class the non immersion kids generally do better in the writing portion where grammar and stuff is more emphasized." 
With exams still several weeks away, there is much that is still undetermined about the test. For now, students must wait until late April to receive more information from The College Board. While these changes have been anxiety inducing for some, students and AP teachers alike hope they will be able to adjust before testing begins in May.