Southern Lehigh Theatre is Sure to Excite with Unique Fall Musical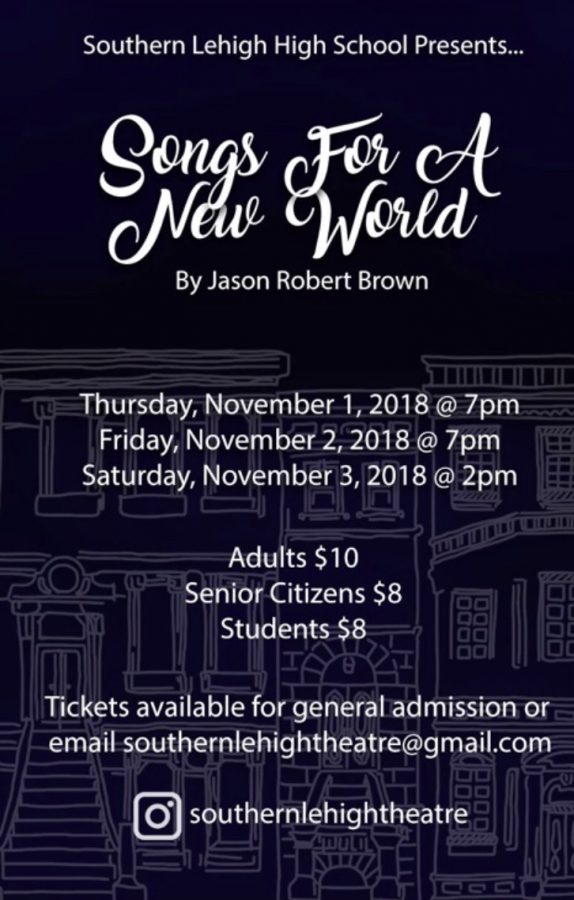 Quinn Schmidt, Entertainment Editor, Sports Editor
October 24, 2018
Choosing a fall and spring production seems like an easy decision. Just pick two of your favorite productions, right? Well for director Mr. Matthew Wehr, it is a far more grueling process. For this fall, he decided on "Songs For A New World," a musical that is sure to delight Southern Lehigh theatergoers with the unique characteristics surrounding the production.
"I could have done a [non-musical] fall play, but there's a lot of factors that go into picking anything. You have to think about who is currently involved in the program, you have to think about what you've done before," Mr. Wehr said. "In picking Les Misérables for the spring show, I wanted something that would get us towards that sort of style."
The initial difference between "Songs For A New World" and a typical fall play is the type of production. As opposed to the traditional play full of acting and no music, this show is considered a musical, meaning the characters will replace regular dialogue with lyrics to a song.
In a sense, each scene is a song, and each song is a story. These individual scenes don't necessarily intertwine with each other. The only similarities in each scene will be the characters, where leads in one song will become members of the ensemble in other scenes.
"Songs For A New World" is sure to delight audiences with the peculiar format; however, the cast boasts a talented mixture of experienced seniors and fresh underclassmen. Whatever the final product turns out to be, the Southern Lehigh theatre program will produce a enjoyable fall production.
About the Contributor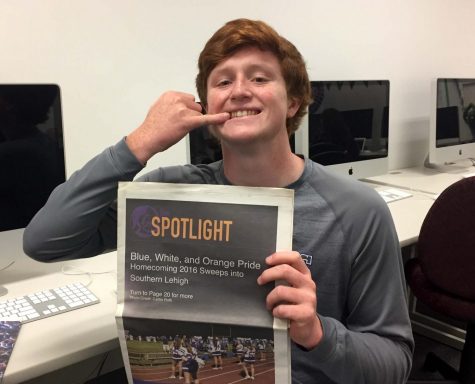 Quinn Schmidt, Sports & Entertainment Editor
Senior Quinn Schmidt is a third-year  staff reporter and second-year entertainment editor for the Spotlight. This year he also stepped up to fill the...