Speech and Debate Prepares for Nationals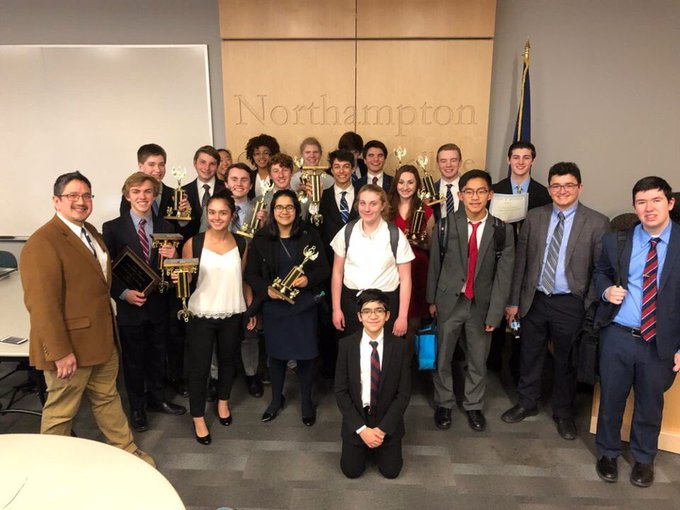 After months of afternoons practicing, and dozens of weekends in front of judges, the Southern Lehigh speech and debate team has wrapped up another successful season. Not only was the Southern Lehigh team ranked seventh in the state, but sophomore Cameron Hines also brought home the title of congressional debate state champion.
This summer, a total of twelve students will advance on to the NCFL (National Catholic Forensic League) Grand National Tournament in Milwaukee, Wisconsin. The selective group includes nine students competing in speech: junior Alex Lycette, junior Kyle Nord, senior Mckenzie Hagenbuch and sophomore Grant Hagenbuch for Duo Interpretation, sophomore Aisha Durrani, senior Dyani Hernandez, and senior Kullen Yurchak for Original Oratory, senior Alex Becker for Oral Interpretation, and freshman Bryson Davis for Declamation. Three debate students, sophomore Kayla Howie, sophomore Cameron Hines, and senior Ryan Sheats, will be competing in Congressional Debate.
"It's going to be really cool," junior Kyle Nord said. "Nationals are always in a big city, and it's a lot of fun. There are always cool things to do. It's also such a great opportunity, so I'm really lucky to go. I'm excited."
The road to nationals has certainly not been an easy one. For months, students have spent countless hours after school writing, memorising, and rehearsing their events. Students then competed against other high schoolers at tournaments, which were held at local universities and high schools every Saturday.
"This year, [Kyle and I] ended up taking a whole movie script and cutting it down, creating basically our own piece," junior Alex Lycette said, "and so far that's worked pretty well. It's just become a learning experience of becoming more and more independent and knowing how to do it myself."
In speech and debate, students participate in a variety of events. With a strong focus on performance, speech students can compete in anything from original argumentative speeches to comedic storytelling. On the other hand, students in debate compete though mock congresses and courtrooms.
Most students, especially those moving onto nationals, have been involved in speech and debate since middle school.
"I started debate in eighth grade," sophomore Kayla Howie said. "I was awful. Like, scary bad. Sometimes I couldn't even read my paper because my hands were shaking so much. But I think I've grown a lot since then, and making it to nationals again this year is a really great chance to show what I can do."
Much of students' progress can be credited to Southern Lehigh's speech and debate coach, Mr. David Long. For twenty-seven years, Mr. Long has been the advisor for both middle school and high school speech and debate students. This year, he's coached one of the biggest teams with over thirty-five students.
"I'd say my favorite part is when people finally learn confidence in their own voice and thy realize how they can actually express themselves," Mr. Long said. "Watching the personal successes for the kids is the best part."
The hard work has certainly paid off. Recognized as one of the best teams in the state, the Southern Lehigh speech and debate team will continue competing even after the school year ends.
"My view is always been that yes, competition is nice and it's nice to be successful and win an award, but the important part is the skills that you learn," Mr. Long said. "For me, I value the skills over the competition any day."
About the Contributor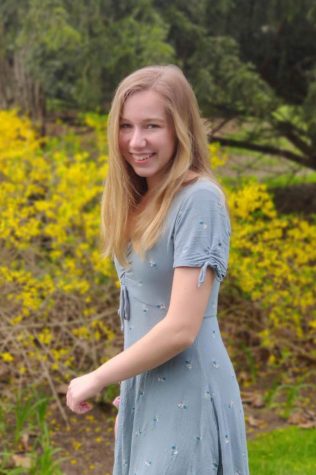 Saskia Van't Hof, Editor-in-Chief and Opinion Editor
Saskia Van't Hof is a fourth-year staff reporter and second-year Editor-in-Chief and Opinion Editor for the Spotlight. She is also president of Key Club,...