Netflix Original "Tall Girl" Fails to Stand Out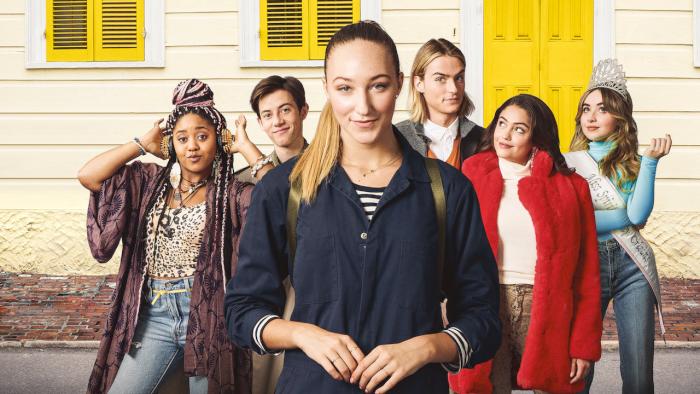 In mid-September, the new Netflix original "Tall Girl" suddenly took over every social media platform as it became an internet phenomenon. Suddenly, everyone was talking about milk crates, Swedish exchange students, and size 13 Nikes (Men's size 13 Nikes). There are certainly many jokes and discussions being made about this movie, but is it worth the buzz? And is it any better than your everyday teen rom-com?
"Tall Girl" is about 16-year old Jodi (Ava Michelle), a junior in high school who also happens to stand at 6'1". Many people at her school bully and and make jokes about her height, only adding on to her insecurity as a "tall girl." Her only friends seem to be her older sister, Harper (Sabrina Carpenter), her best friend Fareeda (Anjelika Washington), and a boy in her class named Dunkleman (Griffin Gluck), who carries his books in a milk crate instead of a bookbag.
Like in any romance movie, "Tall Girl" also has The Boy. This one happens to be a Swedish exchange student named Stig (Luke Eisner) who is just as tall as Jodi — a fact that automatically makes him the perfect guy for her.
While most Netflix original teen rom coms drum up some buzz, "Tall Girl" really seems to fire up those internet bloggers. Among the thousands of discussions and memes, two main controversies surrounding the movie always seem to come up. First, in a world with possibly more pressing concerns, is height really the issue a movie should be championing? This issue is heightened due to Jodi being portrayed as a Caucasian, upper-middle class, conventionally attractive girl with two caring parents. Secondly, even if Jodi's struggle can be relatable to some, is she truly a good role model? In a very Grease-style makeover, Jodi begins to wear flattering clothes and change herself for a boy, something that people definitely view as a negative aspect to her character.
However, all questions aside, it's a teen romance movie. It's not particularly realistic, with corny quips and the classic David vs. Goliath battle. Some (including myself) would argue that it's also not particularly good. Aside from the bullying which I find neither accurate nor relatable, the focus on the movie's subpar love triangle instead of on Jodi's growing self-confidence takes away any potential or uniqueness the movie could have achieved. The plot isn't especially remarkable, nor is the cinematography something to be admired at great lengths.
In general, it seems that "Tall Girl" will slowly fade into the background and become yet another movie Netflix churned out in hopes of being original. But if you need a cathartic, almost satirical movie, go and watch it. The movie certainly won't win any Oscars, but there's nothing wrong with enjoying a teen romance movie every once in a while.
About the Contributor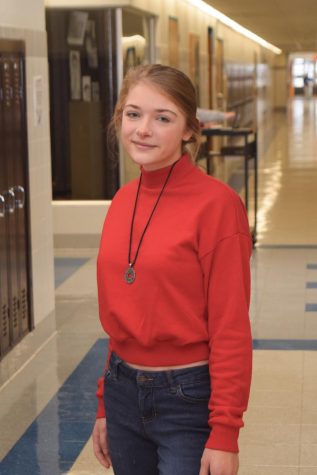 Amy Schwartz, Staff Reporter
Junior Amy Schwartz is a first-year staff reporter for the Spotlight. She is also involved in the school musical, chorus, GSA, color guard, and NHS. Outside...