Boys Cross Country Crushes the Competition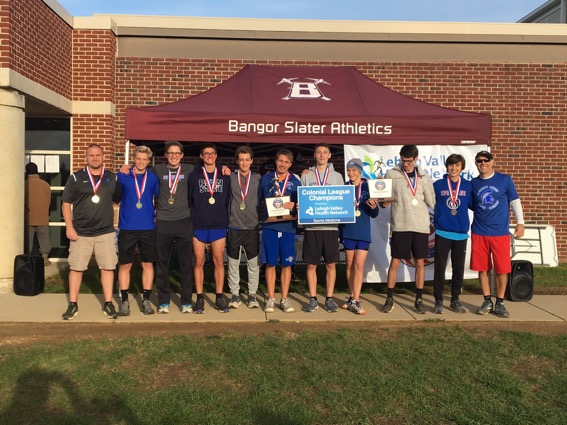 Quinn Schmidt, Entertainment Editor, Sports Editor
October 24, 2018
In 2014, Southern Lehigh boys cross country struggled to keep their head above the water, posting an average 12-12 record. A runner in the top ten was considered a miraculous feat. However, a minimum of five runners in the top ten has now become an expectation. The Spartans have established a death grip on opposing Colonial League teams, posting a 24-0 record so far this season.
Since 2014 they have dominated the area with a combined record of 70-4. Their victory shelves have stayed decorated over the years as well. A 2016 Colonial League title, a 2016 District XI silver medal, and a 2017 Colonial League second place medal populate their trophy cases. This year, the perennial powerhouse has their eyes set on District XI gold.
This year however, they lack a key component to their previous success: 2018 District XI champion Colin Cramer. Cramer graduated in June, leaving a void in the lineup. But sophomore captain Alec DiCesare is confident in their replacement.
"We have a lot of new freshmen who have been working hard with the rest of the team to fill the gap," DiCesare said.
Their story of success stems from the depth they possess. Freshmen, sophomores, juniors, and seniors have all placed at least one top-notch runner in the top ten over the course of the season.
"Our depth defines us," senior captain Alex Fillman said, "Just from one through four alone we have enough finishers to take us far. But we have even more depth from five to fifteen to make us even better."
Standout freshman Alex Kane, accompanied by freshmen Dom Lisicky and Eddie Jeitner, have proved the class of '22 to be legitimate varsity contenders. Kane has finished first in multiple races this year with Lisicky and Jeitner slipping into the top ten consistently.
Alec DiCesare and junior captain Liam Fitting have established themselves as top-ten runners. The senior class also has its fair share of representation at the top of the pack. Captains Alex Fillman and Marc Ramson routinely finish in the top five, giving the Spartans consistent runners in every grade.
A prime example of this utter domination is seen in the Northwestern meet, where seven out of the top ten finishers were wearing Spartan blue.
"We have so many people coming in at the same time," DiCesare said. "We just overwhelm every other team."
Almost every team has its one legitimate contender: the runner who they rely on to lead the team. However, the Spartans are loaded with elite runners who pride themselves on competition within the team.
The concept of leadership and competition is embodied by Ramson and Fillman who have been running together since freshman year. Last year, the captain duo was constantly battling in order to solidify themselves as the team's top runners. This year, they have become the epitome of captainship.
Overall, the Spartans are poised to make a deep run into the district playoffs with the depth and talent to compete with anyone in the Lehigh Valley.  
About the Writer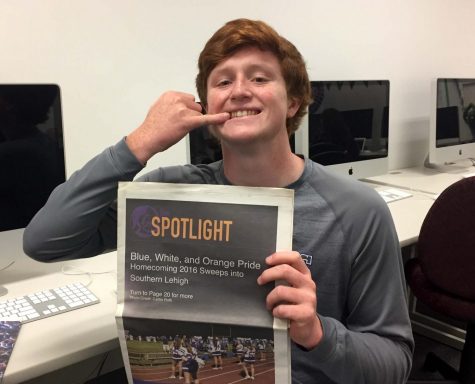 Quinn Schmidt, Sports & Entertainment Editor
Senior Quinn Schmidt is a third-year  staff reporter and second-year entertainment editor for the Spotlight. This year he also stepped up to fill the...