Southern Lehigh Shows Their NFL Pride as the Season gets Under Way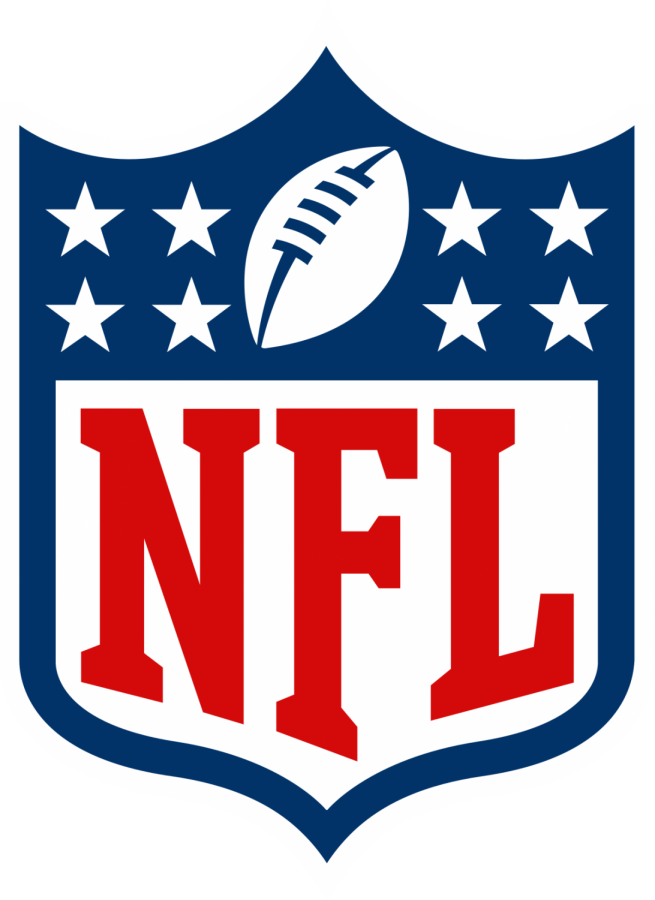 With the 2018-19 NFL season kicking off only a few weeks ago, students and faculty around the school are already flaunting their team colors with pride. As a school in the Philadelphia area, one would think that Southern Lehigh would be dominated by the midnight green, white, and black of the defending Super Bowl champions, the Philadelphia Eagles, but the school boasts a wide variety of fans from many different NFL teams.
"The first football game I watched was [Green Bay] Packers vs [New York] Giants; Giants got blown out, so I became a Packers fan," senior and Green Bay Packers fan Zak Limani said.
For many fans, like junior Alex Lycette and math teacher Mr. Jonathan Piperato, family ties influence what teams you support.
"I've been supporting the [New England] Patriots since I was a baby because my whole family is from Boston, and although everyone calls me a 'bandwagon,'" Lycette said. "I'm not, I just like a good team."
"I'm a big [Pittsburgh] Steelers fan for the NFL, but besides that, I'm actually mostly Philly everything else, which I know is kind of confusing. I like the Phillies, I like the Flyers, I'll watch them during the playoffs," Mr. Piperato said. "My dad is a die hard Steelers fan, which is a big thing, and then also as a kid I played for the Bethlehem Steelers, so as a little kid I liked the Steelers. My mom likes the Eagles, unfortunately."
Around Southern Lehigh you can also find many fans supporting the division rivals to the local Eagles: the Dallas Cowboys, New York Giants, and Washington Redskins.
"I grew up in more Central Pennsylvania, where I didn't have a connection to Philadelphia or Pittsburgh. I had a Redskins shirt since I was a little kid in elementary school, and my first year playing football, the Redskins won the Super Bowl," social studies teacher Mr. Lee Zeisloft said. "As I got older, I started to like Penn State more because they were a team I could watch every Saturday. I did not go there, but in my first year in college, [linebacker] LaVar Arrington, who I really liked, got drafted by the Redskins so I kind of pushed myself to be more of a Redskins fan."
As with all sports, fans of rival teams always have to deal with a little trash talk here and there, especially in what would be considered prominent Philadelphia Eagles territory.
"That's just part of the fun," Mr. Zeisloft said. "Being a division rival adds to the competitiveness, too. Luckily for me the last couple of years, last year not included, the Redskins had more success the previous three years than the Eagles, so I had a little more bragging rights, but obviously last year was a tough pill to swallow."
It's not all trash talk between detested opposition, however. Even the most heated rivals give credit where credit is due.
"If you faced them in a game that night or something, the next day you're probably gonna get trash talk if you win or lose, but other than that, I feel people from here can be very supportive of your team," sophomore and New York Giants fan Eddie Krnican said. "Like they'll say, 'great game' and only the real fans will know how that is because they know about football, and know if there was a good play from the opposite team they're gonna say 'oh, that was a good play call, that was a good play.' That's just a great sportsmanship thing when it comes to sports."
So no matter who you support, Southern Lehigh, show your team spirit with pride, and enjoy all the action around the NFL this 2018-19 season.
About the Writer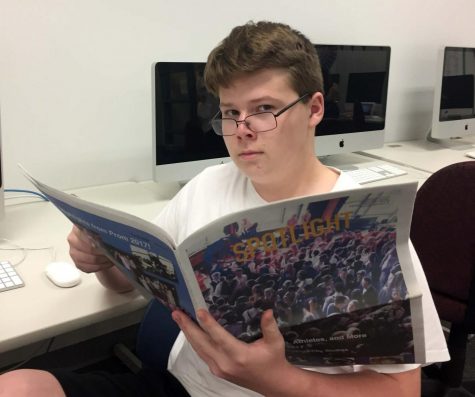 Griffin Schmoyer, Social Media Editor
Senior Griffin Schmoyer is a second-year staff reporter and social media editor for the Spotlight. He has attended Southern Lehigh since kindergarten,...