Ditchcreek Named Head Wrestling Coach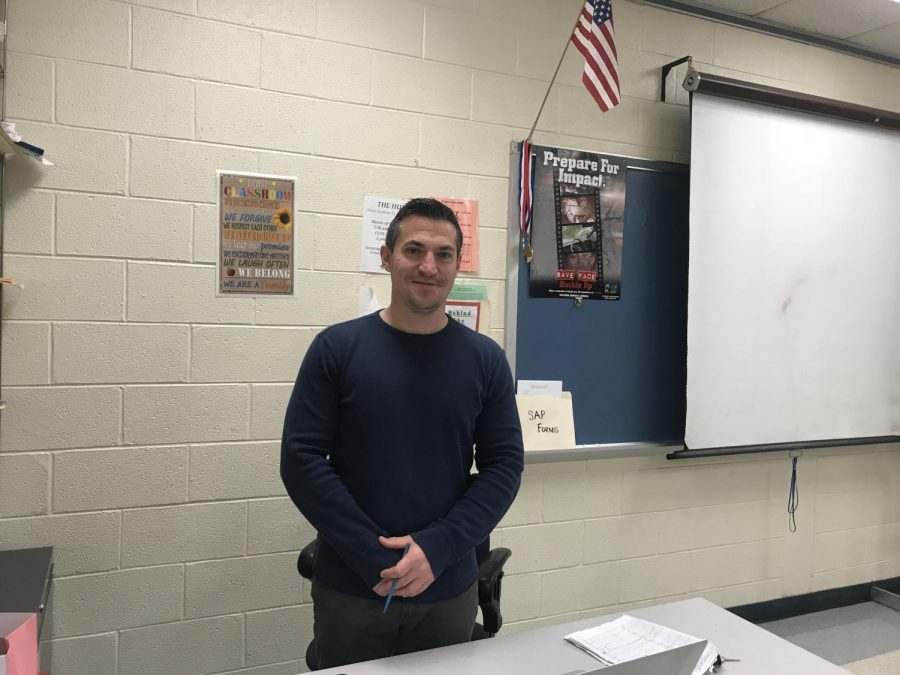 This year, when Southern Lehigh wrestlers hit the mat, they will be under the guidance of a new head coach, Mr. Brenton Ditchcreek. 
Coach Ditchcreek has been coaching in the wrestling program for eight years. Until last year, he served as an assistant coach for the program.
For athletic director Mr. Marc Zimmerman, choosing a new head coach to lead the Spartans was an easy decision to make, since he's a friendly face around the school.
 "Coach Ditchcreek is very familiar with our student-athletes and has a great background in the sport of wrestling," Mr. Zimmerman said. 
Mr. Zimmerman also said Coach Ditchcreek's dedication to the program over the last eight years is a reason for his selection.
Coach Ditchcreek has already won the respect of his athletes. 
"Coach Ditchcreek is more of a familiar face because he teaches at the school," senior Nick Denave said "We're doing more during the offseason and doing more to bond as a team." 
Many of Denave's teammates echoed the sentiment.
"[Coach Ditchcreek] is more involved in the school and [is] trying to get more kids out to see wrestling matches," sophomore Deacon Dickenson said. 
According to Coach Ditchcreek, the program's number has almost doubled from the past season, with a number of new recruits joining the program.
"We have a bunch of new guys, so I'm excited to see new faces in the room," Denave said. "It should be a fun year."
Being head coach is different from the assistant coach position that Mr. Ditchcreek held previously. 
"There's definitely a lot more to do as a head coach to do than an assistant," he said. "There's a lot more planning that goes into it; there's a lot more hands on with the athletes."
Coach Ditchcreek is also planning some major changes to the program. 
"The room is going to be a bit different, we have new mats and records boards, we have almost double the kids," he said. "I'm going to introduce a different type of style we haven't done before." 
In addition to increasing attendance at wrestling matches, Coach Ditchcreek  wants to use the team as a force to do good in the community, which is why he is starting the tradition of a charity "takedown match." This year, the match was held against Catasauqua High School on December 10. Coach Ditchcreek and the team sold t-shirts for $10, with all of the profits donated to Valley Youth House. 
"The idea for a competitive 'take down match' just came to me," Coach Ditchcreek said. "We need to find a way to build up attendance at wrestling [matches], and I wanted to do something good for the community."
For the Spartans, the outlook is bright and the core of the team is there, let's watch the wrestling team roll to success this year.
About the Contributor
Alex Kane, News Editor
Sophomore Alex Kane is a first year staff reporter and editor of the News Section. When not writing for the Spotlight, he  runs Cross Country and Winter...