Racing Into the Record Books: A Review Of Episode Two of Jay Johnson's Coaching Runners Podcast Series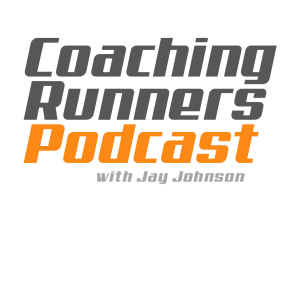 Alex Kane, News and Sports Editor
January 19, 2021
As a runner, I'm always looking for new ways to train and improve. Earlier this year I was discussing my goals for the upcoming cross country and track seasons with Coach Cotie Strong, who also happens to be a school psychologist at Southern Lehigh. He mentioned that over the summer he attended the virtual Boulder Running Clinic, organized by University of Colorado alumnus Jay Johnson. Coach Strong said that he drew a great deal of inspiration for his training plans from the conference, and suggested Johnson's free podcast: Coaching Runners.
Johnson's podcasts covered a number of topics, with seventeen episodes, or enough listening to cover the duration of my weekly long run from now until the middle of March. There was plenty of content to pick from, and I chose to listen to the episode on distance running, since that is my sport.
As ran along the Upper Saucon Rail Trail, I listened to Mr. Johnson interview Coach John O'Malley of Sandburg High School, in Orland Park, Illinois. I enjoyed that every point was well defended, even those I found myself at odds with. 
One astonishing point that caught my attention was the fact that Coach O'Malley's team had nearly eliminated stress fractures. These injuries frequently plague all varieties of athletes. O'Malley credited his team's warm up routine, which includes core work, use of resistance bands, and leg swings to help stretch out the legs.
Another well-articulated point was the importance of running fast. Now this might seem self-explanatory, for just as the secret to running well in high school is to run, the secret to running fast is to run fast. 
"There are a variety of ways our feet 'move fast' every day," said O'Malley. 
An example of a way his athletes "move fast" in the early season are striders, which are short sprints which are intended to help warm up an athlete's muscles.
Coach O'Malley also emphasized that the "foundation" miles his athletes run aren't just about going out and running, but about building the base for everything, so he incorporates speed work into his "foundation" miles too.
I found myself most in disagreement with Coach O'Malley in the area of workouts, both in terms of design and goal. His method starts very broadly and slowly, moving into workouts of higher specificity. In my opinion, this seems flawed in comparison to my own experience. 
In my summer training, workouts were designed around goals from the very start. A frequent "bread and butter" workout over the summer — 5 by 1000m (2.5 laps of a track) at three minutes per 1k — was intended to work on maintaining speed for a longer duration. From my point of view it is important to build workouts on the foundations with an end goal in mind. However, given that Coach O'Malley has been at Sandburg alone since 2003, the year I was born, he certainly has far more years of competitive and coaching experience than I do.
While I may not agree with his methods, there's no arguing that they produce results. Under his watchful eye, Lukas Verzbicus and Dylan Jacobs developed into athletes capable of winning the Footlocker Cross Country Championships, with Verzbicas winning it twice back-to-back in 2009 and 2010, and Jacobs winning in 2017.  Verbiscus went on to run for the University of Oregon, and Jacobs is currently a junior at Notre Dame. 
In addition to the two standout distance runners, O'Malley has coached 26 athletes to sub-1:58 800-meter runs, nine of whom would also run under 1:54. The Eagles 4x800m has also run a 7:37.36 under his watch, an Illinois state meet record.
It is clear that Coach O'Malley is certainly building a successful and speedy team at Sandburg, and Jay Johnson does an excellent job of producing a quality series. I look forward to seeing when the next set of podcasts races out.