Menchie's: Is fro-yo truly a good "health" trend?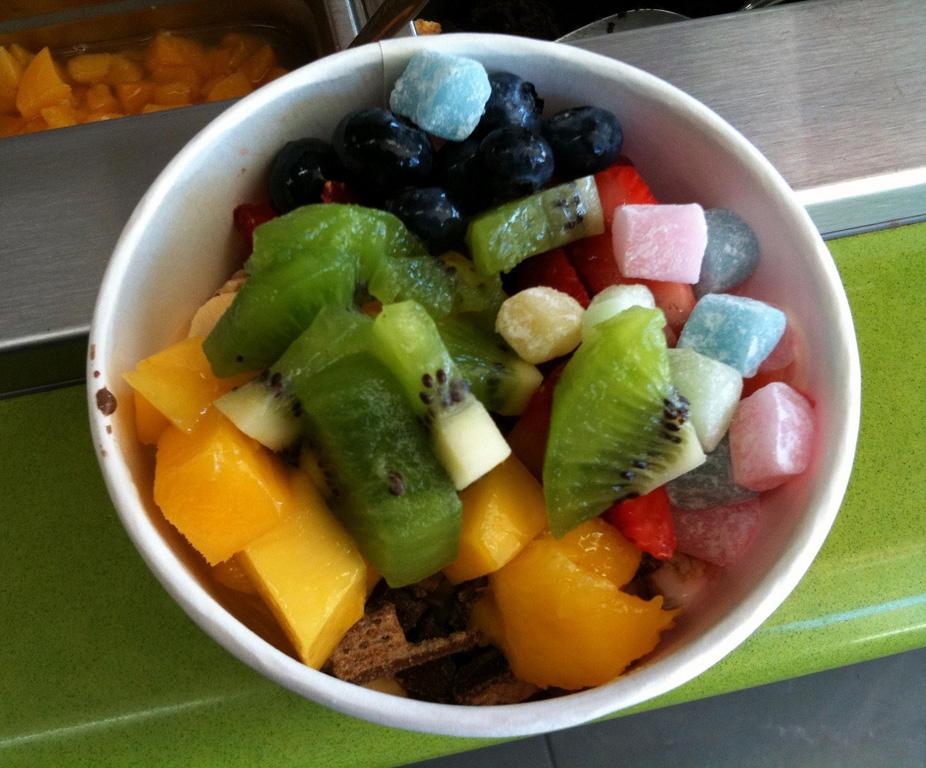 Ever since Menchie's opened this summer on Cedar Crest boulevard in Allentown, locals have become obsessed with the self-serve frozen yogurt joint.  Some call it a healthier alternative to ice cream, but is it really better for you?
Students have been obsessing over their "mixes" by posting photos on social media sites.  But it's not only students who have jumped on the frozen yogurt bandwagon.  Even Southern Lehigh's principal is hooked.
"Awesome, where do these things come from?" Mrs. Siegfried said. "They just like popped up this summer!"
Southern Lehigh alumnus Kevin Ryan is the owner of the Allentown Menchie's franchise that Southern Lehigh students frequent.
One of the largest frozen yogurt joints worldwide, Menchie's franchise started in 2007 in Los Angeles and has since grown to include over 200 stores located in countries such as France, South Africa, India, China and Japan.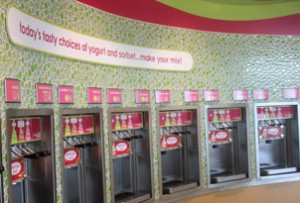 Menchie's boasts a healthy alternative to ice cream.  Upon arrival to the store, customers are greeted with a chart that explains just how much better the treat really is.
Ice Cream
(National Brand)
Chocolate
MPLC
(Menchie's Brand)
Chocolate
Calories
260
110
Calories from fat
130
5
Total Fat (g)
14
1
Saturated Fat (g)
9
0
Cholesterol (mg)
50
0
Sodium (mg)
135
50
Carbohydrates (g)
33
25
Sugars (g)
30
17
Protein (g)
5
3
According to these statistics, frozen yogurt by itself is a healthier alternative. So if you're on the lookout for a cup of soft serve anything, definitely go for some frozen yogurt.
The true tell of health, however, comes down to the toppings.
This healthy treat can turn bad fast when you pile on your favorite candy bar mixes. Even granola isn't the best, coming in at about 75 calories per ounce, about an eighth of a cup.
If you are going to pile on the toppings, keep this treat healthier with alternatives like blackberries, which contain five calories per ounce, and pineapples, which come in at ten calories per ounce.
The verdict? Frozen yogurt can be a great alternative when you stick to low fat options with fruit served on top, or go plain. Otherwise, keep the toppings light or be prepared not to eat the healthiest thing out there on the market.
About the Contributors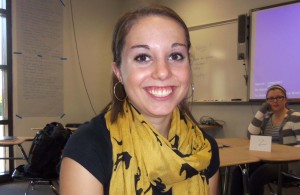 Jenna Weigard, Staff Reporter

Jenna Weigard is a first year staff reporter and photo editor for the Spotlight. During high school she has participated in NHS, WSOL, and was a two-year...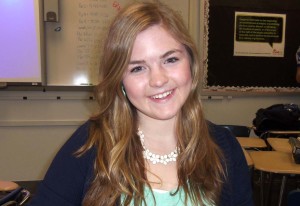 Grace Reichard, Staff Reporter

Grace Reichard is a second-year (non-consecutive) staff reporter for the Spotlight. During high school, she was involved in competition cheerleading,...