Say Hello (Again) to Mrs. Quartuch
Hang on for a minute...we're trying to find some more stories you might like.
A new school year presents itself, the halls are clean and the classrooms sparkle. New teachers and students are learning the school schematics, but one "new" teacher is simply hit with memories. After a year of maternity leave, Mrs. Katie Quartuch is back not only as a social studies teacher, but also as the gifted coordinator.
"It's great to be back with my teacher friends. I enjoy a lot of our school traditions, and I missed them while I was out," Mrs. Quartuch said. "I am excited about getting to know students I am just meeting or haven't met yet…[and] to experience this election with young people, many of whom are passionate about politics."
Mrs. Quartuch attended East Stroudsburg University, where her Human Geography professor helped her perceive her own passion for politics. After this realization, Mrs. Quartuch changed her major to political science and added a second major in secondary education with the hope of creating a positive impact. She joined the Southern Lehigh High School faculty immediately afterward graduating in 2004.
"I've spent a lot of my adult life wondering if teaching matters and, at least for now, I think it does," Mrs. Quartuch said.
Not only does she aim to help students realize at least one area of policy where they are passionate about, but she also aims to help them realize how dangerous apathy is.
"Mrs. Quartuch is unique as a teacher because she is both demanding and caring," social studies teacher Mr. Matt Cooper said. "She comes up with creative and challenging ways to make students think outside the box. It's one of her strengths to get students to think differently."
Furthermore, she wants students to think about the issues they are discussing and question their own thinking, even if they become conflicted when they learn more about a previously held belief. Likewise, Mrs. Quartuch loves having meaningful conversations with staff and students.
"She values students' ideas and input, making sure her room is a safe environment to discuss personal opinions," sophomore Elizabeth Cassel said.
"In general, my best days are when students exhibit their thinking in ways that are unique to me," Mrs. Quartuch said. "I love being surprised and in awe of ideas and ways of thinking I haven't heard before or considered myself."
While she was on leave, Mrs. Quartuch worked on her Doctorate of Education degree in Educational Leadership and Administration, and she took classes on adult psychology, leadership theories, conflict resolution, and qualitative and quantitative research methodologies. Mrs. Quartuch cherishes learning and values her course work immensely.
"My experience impacted my ideas about education and leadership in a pretty profound way," she said.
While she was out, Mrs. Quartuch built meaningful relationships with other people in her program due to their shared experience. She started the doctoral program in August of 2012 and has taken 18 credits in the past three years.
In addition to her passion for education, Mrs. Quartuch also loves her children.
"[My children] bring me tremendous joy and they have been imperative in my evolution as a person," she said.
When she's not teaching she also enjoys chatting with Sra. Imms and Mrs. Pysher. Her favorite TV show to laugh with is "Scrubs," while her favorite show to think with is "The Wire." She enjoys reading books by authors Hemingway and Vonnegut and the novels "Freedom" and "The Goldfinch."

About the Contributors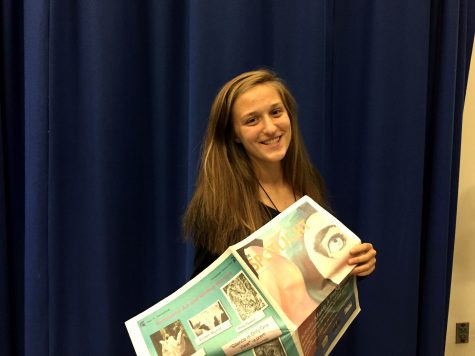 Rachael Borelli, Opinion Co-Editor
Rachael Borelli began her senior year as a first-year staff reporter, but finished it as one of the co-editors of the opinion section. Just as quickly...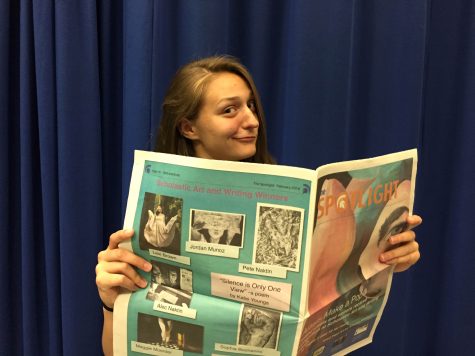 Allison Borelli, Features Editor
Allison Borelli graduates as a four-year Spotlight staff member. She has been a student reporter all four years, and features editor for two.

Outside...