Angel 34 Wraps Up Season of Fundraisers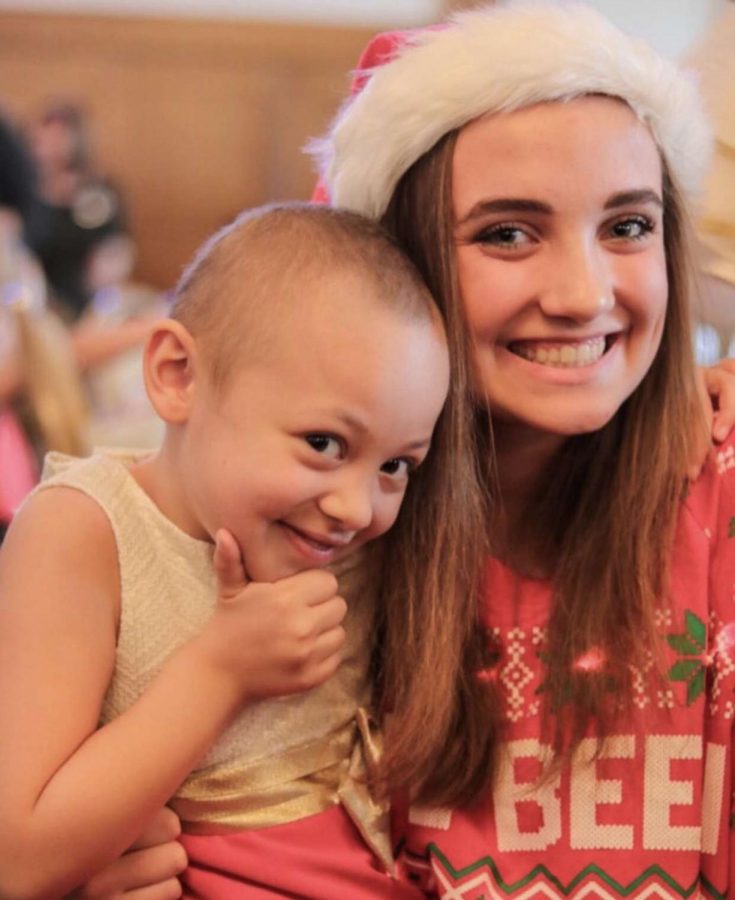 Nearly three years ago, Southern Lehigh High School decided to join Angel 34, a local, nonprofit organization that helps families and terminally ill children in the Lehigh Valley. Under the advisement of social studies teacher Mr. Troy Ruch, the club regularly meets on Day 2 Spartan periods and after school for community events.
The mission of the Angel 34 Student Board is for every child to have their own angel during their battle with cancer. Students are expected to volunteer time at Angel 34 events, help create events for the children and families, and raise much needed funds to help families directly.
"I have been involved with Angel 34 since the beginning of [my] freshman year," sophomore student board member Kaitlyn Keller said. "I decided to join because I really enjoy helping others in our community, and I liked how with Angel 34 you get to personally interact with the families we are helping."
The student board is composed of student-athletes from high schools in District XI. Every year in April, graduating seniors are replaced with new board members. Seniors who would still like to remain involved may join the Angel 34 board as an adult.
"We work with students from six or seven other schools," Mr. Ruch said. "There are three or four events each year that are planned by Angel 34."
` What sets Angel 34 apart from other organizations is that all the proceeds and activities directly benefit community members of the Lehigh Valley, making it more of a personal experience for students involved.
"I decided to join because at the time our school was forming a group for the student board, my grandpa was diagnosed with cancer," senior board member Emma Scattergood said. "He's in remission now. It was really hard for my family and a lot of things changed, so we could support him and make sure he got everything he needed. After seeing what happened to my family, I wanted to be able to help other families going through similar things."
Scattergood also serves as the secretary for the student board, where she plays a key role in organizing events and helping other officers.
"My job is to record notes throughout the meetings, just keep our upcoming plans organized, and keep track of important dates for the entire student board," Scattergood said. "I also am in charge of keeping track of attendance at our meetings, and ordering all the food. I get to work closely with the co-presidents and the founder of Angel 34 to make sure we are keeping true to our missions and goals."
Every year, Angel 34 hosts multiple events during different holidays. The annual Christmas party is by far the most anticipated event. In preparation, the student board runs a toy drive and plans activities for the kids, including cookie decorating, crafts, and carriage rides. On the day of the event, the students all dress up as elves and spend time with the kids.
The end goal of the Christmas party is to relieve the financial burden placed on families with high medical bills by providing their kids with presents for under the tree. The party also serves as a distraction from everything else going on in their lives.
During the fall, the SLHS Angel 34 club also ran a Thanksgiving meal fundraiser. The fundraiser was very successful, and the club was able to raise enough money to buy one family an entire Thanksgiving meal.
"We provide Thanksgiving and Christmas dinners that they otherwise might not be able to make or buy," Keller said. "We also work on making bags and things for the kids who are sick that will help them in the hospital when they have to quickly get there. Overall, the mission is to not help cancer research, but to help individual families in our community who have children with cancer."
Even with all of their accomplishments, Angel 34 is hoping for an even better year in 2019. They have already planned many unique activities and fundraisers for the second semester.
"We are planning to do something in the spring…where kids who are diagnosed with cancer will get backpacks," Mr. Ruch said. "The high school is sponsoring a couple of backpacks."
About the Contributor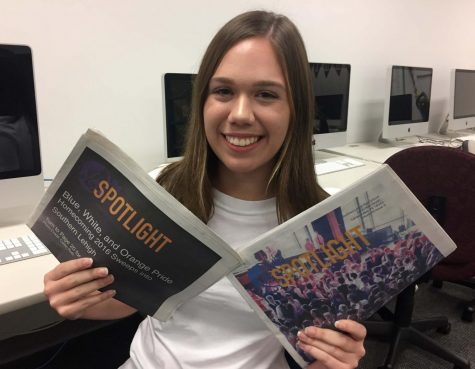 Bridgette Lang, Opinion & Our World Editor
Senior Bridgette Lang is a third-year staff reporter and former features editor, now serving as opinion and our world editor for the Spotlight. In addition,...