Spartans Season Almost Spoiled by a Rough Start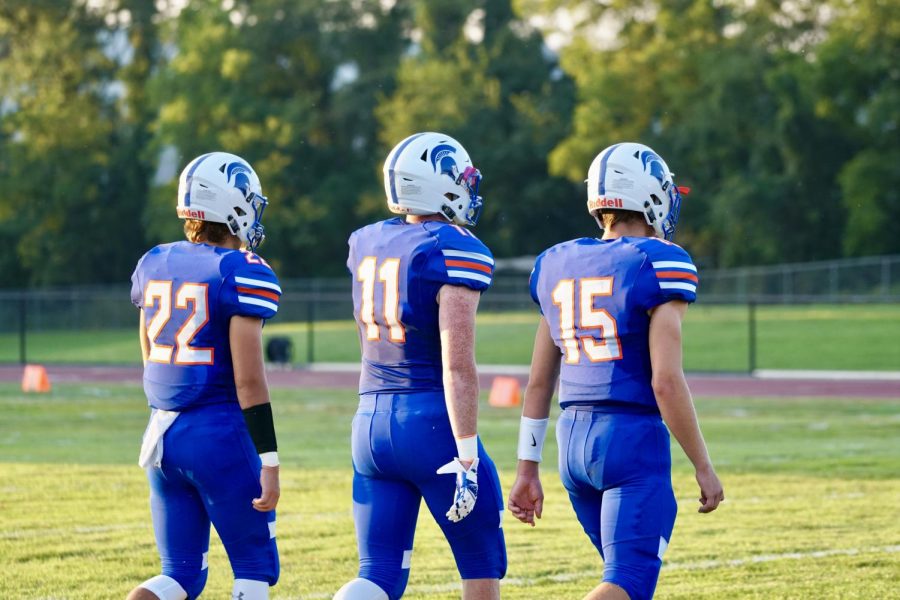 When it comes to rough starts, the Southern Lehigh football team seems to know how that plays out. Starting their season off 1-3 due to upsetting losses against Bangor and rival Saucon Valley, it would have been easy to form a more pessimistic outlook on how the rest of the season may go. After losing numerous seniors last year, including all-state defensive end Mike Sisselberger and all-league linebacker Luke Strauss, this year looked like a rebuilding year for the usually elite Spartans.
"Playing on the field together, the chemistry is definitely a little weaker than last year," senior and team captain Logan Edmond said.
After the disappointing start, the team faced the toughest challenge yet: going up against undefeated Palisades. They feared the same outcome as the previous matchup against Bangor. Losing this game would eliminate any chance of moving forward beyond the Colonial League for this season, so changes had to be made.
"Coming into the season, they had us in the first half; I'm not going to lie, I guess everyone had the jitters and everything, but we we're more prepared for Palisades," senior Trey Trevis said, "The game plan was pretty spot on, we just executed, and that was really all we focused on the entire game and we ended up pulling through with the dub [win]."
Actually, they were very prepared for Palisades. They beat the undefeated Colonial League champs handily, giving the Pirates their first regular season loss in over two years. After taking down Palisades with a 40-15 victory, the team was revitalized. The win lighted a spark, and the Spartan's haven't looked back since. They are currently on a five game win streak which they hope to ride into playoffs.
This momentum change has increased their odds of making some noise beyond the Colonial League. If they win the rest of their regular season games, they are likely to qualify for the District XI playoffs, where they will play their third consecutive district championship game. Ultimately, the plan is to win the program's first ever district gold medal and work their way into the state playoff bracket. These goals seemed far out of reach in the beginning of the season, but now their hard work is paying off with these huge wins starting to come through.
About the Writer
Marc Ramson, Staff Reporter
Senior Marc Ramson is a first-year staff reporter for the Spotlight. He enjoys writing editorials and expressing his opinions on controversial topics....