Fastest Fish in the Sea: Southern Lehigh Boys and Girls Swim Team Dominate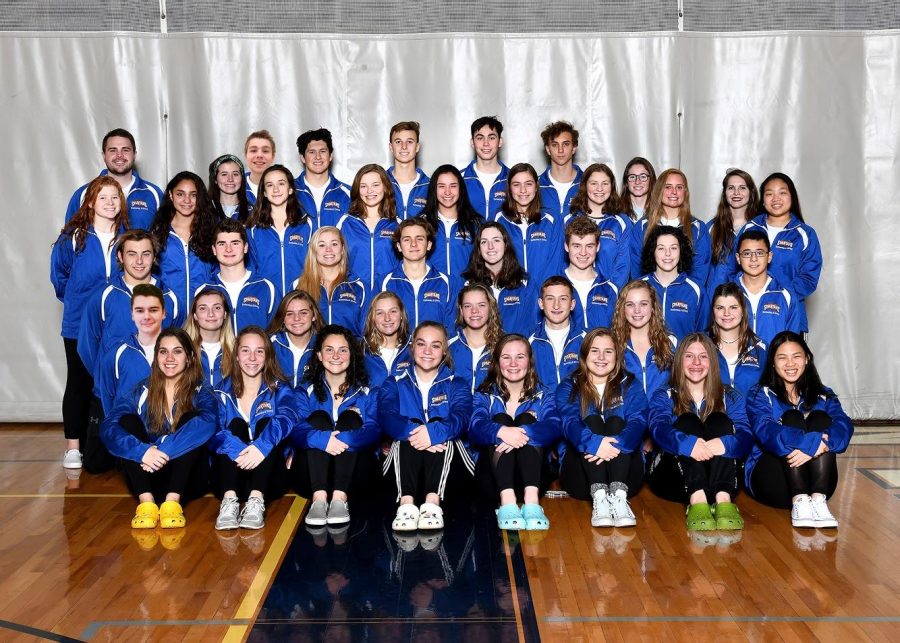 Last year was one of dominating performances as the boys swim team finished the season undefeated 8-0 for the second year in a row, with a fourth place finish at the District 11 Class 3A Championships. This season, the team hopes to continue the incredible performances into a potential hat-trick of perfect seasons.
"Unfortunately we lost a lot of talent last year," senior Janik Wing said. "About half the guys team were seniors, but there is still a lot of momentum, and we're going to try to keep the team spirits high and see if we can continue the tradition of excellence."
The team lost a multitude of crucial swimmers: Kyle Reyes and Raahi Klar-Chaudhuri to name a few. Despite this year's roster being slightly thin, it's time for the newest school of seniors to make some waves.
"As seniors we have to step up to how they were last year for us," senior Logan Rittenhouse said. "They were all great people, they were all great swimmers, they were great teammates for us."
While the seniors from last year may be gone, this year's team still has plenty of strong swimmers ranging from freshmen to seniors. The team has very much stuck to the "next man up" philosophy, relying on this year's batch of swim-tastic athletes to keep the team afloat.
Anchoring the team is the senior class, lead by Janik Wing (100 yard butterfly, 400 yard freestyle relay, 100 yard individual medley), Caleb Munoz (100 yard backstroke), and Logan Rittenhouse (100 yard breaststroke), followed by juniors Aiden Johnson (100 yard freestyle, 100 yard backstroke) and Matthew Wentling (200 yard individual medley).
Sophomores Hunter Smith (50 yard freestyle) and Jon Lee (200 yard freestyle) have also made a splash in the varsity pool, along with freshman prospects Andy Wentling (100 yard fly) and Eric Camden (100 yard backstroke). Perhaps the Spartans can credit some of their success to the lightning-fast times the underclassmen are putting up.
"I really have to stay on my toes, because [Eric] is so fast," Munoz said.
The girls swim team is in a very similar situation to the boys. They also have a talented pod of young swimmers attempting to pick up the slack left by the graduation of star swimmers  Gwen Kylish, Samantha Taleki, Vanessa Oviedo, Julia Baringer, and Tia Schiaretta.
"I think we've definitely all, the whole team, stepped up, and kind of taken the place of the older girls," said junior Sydney Hess (500 yard, 100 yard fly). They were such good role models for us that we wanted to take their place and represent them in a good way and make sure that we carry on all the traditions and the things that they carried on with us."
Not only is there a void left by the seniors, but there was a vacancy in the coaching department, now filled by the trio of head coach Nick Pirocco, Alexandra Preston, and Mike Owens, who have all begun to gel with the team.
"I really like them," senior Alysia Lee said. "How I see it is that one of them is very logical, the others more like pressuring kind of, but they all work together really well."
As the only senior female swimmer on the team, Lee, who competes in the 50 yard freestyle and 200 yard relay, feels some pressure that comes along with that intimidating role.
"It's kind of rough, but the juniors, they help a lot and try to advise everybody," Lee said.
The upperclassmen will be key in integrating freshmen phenom Sophia Hoyer (swims all events) and sophomore Meghan Inglis (100 backstroke, 100 free) into the varsity pool.
With all of these pieces falling into place, the girls team has a "Jaws"-esque focus on districts.
"Districts is a goal for everyone," said junior Nicole Cesanek (500 yard, 100 yard fly),  "Especially since it's one of the highest places you can go, so definitely districts and winning dual meets as much as we can."
Overall, this year's boys and girls team is about quality over quantity. With a favorable schedule not containing many major opponents, another incredibly successful year is in the cards. But what's been the key to all of this success? Is it their spirit days? Is it the annual hair dying and subsequent shaving tradition? What's the secret? Munoz has the answer:
"Stoyle, buddy."
About the Contributor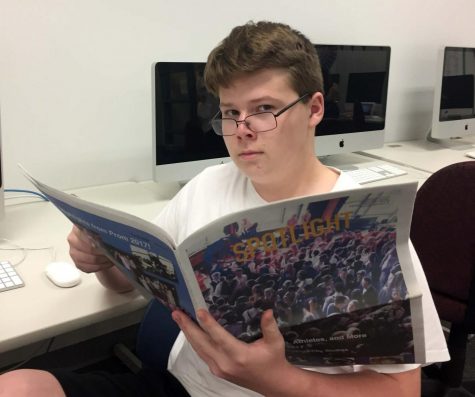 Griffin Schmoyer, Social Media Editor
Senior Griffin Schmoyer is a second-year staff reporter and social media editor for the Spotlight. He has attended Southern Lehigh since kindergarten,...